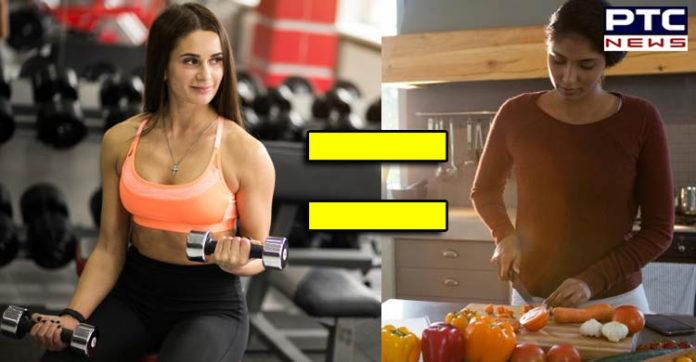 Sitting in one place is not a choice for most of us. But it does have a way of growing on you. Before you know it, you are spending hours on a chair and not particularly hating it. Still, it is kind of difficult to love a waistline spilling over the belt and a heart quailing at the sight of stairs.
Whether we like it or not, we are much more sedentary than our forbears and much less fitter. This is ironical, considering that we have gyms in every corner and many of these overpriced establishments have complicated machinery that can carve every body part to perfection. Naturally, we should all be walking around with ripped abs, right? So where are the said abs?
They are right there, waiting for you to fix a flawed and overcomplicated lifestyle to unveil them. You do not have to spend a hefty amount and wrestle steel to get in shape. You can also do the simpler, more natural way, the way of people all over the world down the ages. Do your household chores yourself, say, researchers.  
Studies have shown how much household chores can contribute to maintaining ideal body weight. Many such chores, for example, mopping the floor, are as strenuous as an exercise you do in the gym.
Also Read: Class 4 student killed in a fight with senior in Telangana Hostel
Mopping, for instance, is a great all-body workout if you get down on all floors. Combine sweeping and you have a fairly intense exercise. Washing dishes with hand, cooking and doing laundry can all help whittle away the inches. Combine it with a diet of complex grain, fruits, and vegetables and you are good to go.
-PTC News