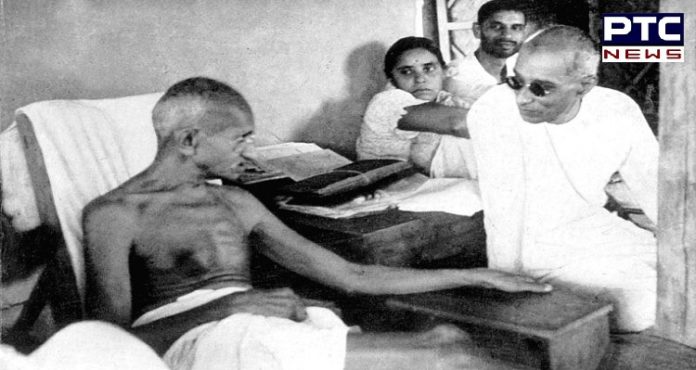 Mob lynching, which has claimed nearly 100 lives in the past few years, is a plague India is facing. Incidents such as those at Dadri or Alwar are chilling reminders of the undercurrent of brutality that can erupt to the surface at any time. Not just India, lynching is a blot on world history. Around 125 years ago, Mahatma Gandhi survived a mob lynching bid in South Africa.
Gandhi went to South Africa in 1893 to provide legal business aid to Dada Abdullah. In 1896, he returned to India to continue his fight. On his return, Gandhi went to Rajkot, where he wrote and issued a 'Green Pamphlet' exposing the condition of Indian labourers and coolies in South Africa and human rights violations he witnessed there.
This did not go down well with the British government and Gandhi was made to pay. When he went back to South Africa with his family, his ship was not allowed to dock in Durban for three days. When he was finally allowed to deboard, he was beaten by a group of white people. He was rescued by Durban Police Superintendent RC Alexander's wife, Sarah Alexander, who happened to be passing by. She spread her umbrella over him to shield him from the murderous mob.
Also Read: Pakistan soldiers wave the white flag to retrieve comrades' bodies
Sarah informed her husband and police rushed to the spot to rescue Gandhi. A bleeding and disheveled Gandhi was taken to his friend Jeevanji Rustomji's place, where his wife and children were present. He was being given first aid when the mob came and demanded that Gandhi be handed over to him. On S P Alexander's counsel, Gandhi escaped in the guise of a policeman.
When the British government was informed about the attack on Gandhi, Colonial Secretary Joseph Chamberlain ordered action against the rioters. However, Mahatma Gandhi wrote to the government, "They were young. They got confused with the wrong news published by Reuters."
-PTC News