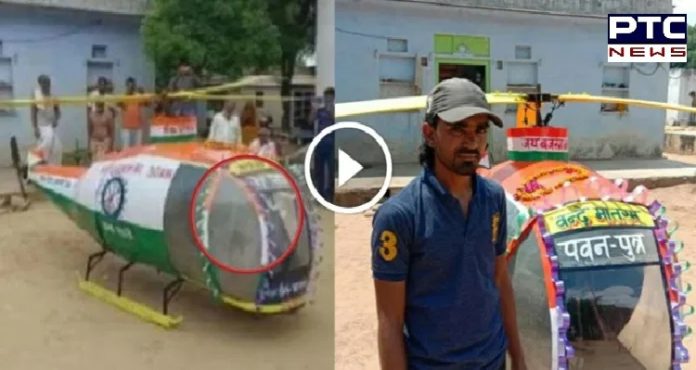 When people have the passion to fulfill their dreams, they fulfill their dreams anyhow. One such person from Rajasthan built a helicopter at his home, using Honda CBZ engines. Let us tell you that Chetram Gurjar of Mati village, Abhaneri Gram Panchayat of Bandikui area of ​​Dausa, Rajasthan, has set an example by making helicopter and flying in odd conditions. It was his dream to make a flying helicopter while studying ITI degree.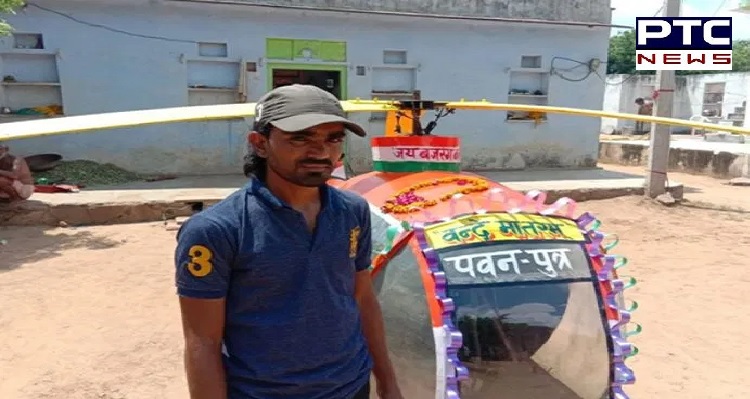 Likewise, with the help of loose parts and some hacks, he built a helicopter of four hundred kilograms of iron, after a year of hard work. He fulfilled his dream and made the village proud. The young man claims that he can fly this helicopter up to the height of Twenty feet. According to the sources, he has worked Twelve to Fifteen hours every day to make a helicopter. Also, it has cost about one crore rupees, but with the peasant support by his father, he achieved his dream.
Chetram said that it was changed three times while making the helicopter. At first, it was fitted with the motorcycle's single petrol engine, but it could not fly, then the young man installed a diesel engine but the helicopter's vibrator was not successful. Subsequently, he installed two engines of the Honda CBZ motorbike.
Viral Video: Man climbs down 19-Storey Building, Tweeple calls him Spider-Man, watch video
Due to the constantly changing model and slightly expanding the helicopter, the young man claimed, the helicopter flew above twenty feet in height. Also, this helicopter can fly with a capacity of 10 liters of petrol. The young man collected information on YouTube and made a helicopter and named it after Lord Hanuman – Pawan Putra.
-PTC News