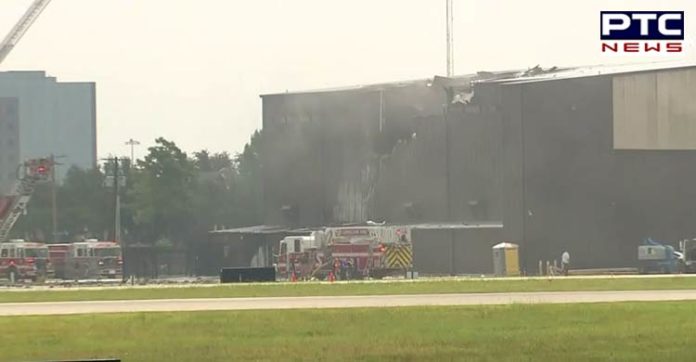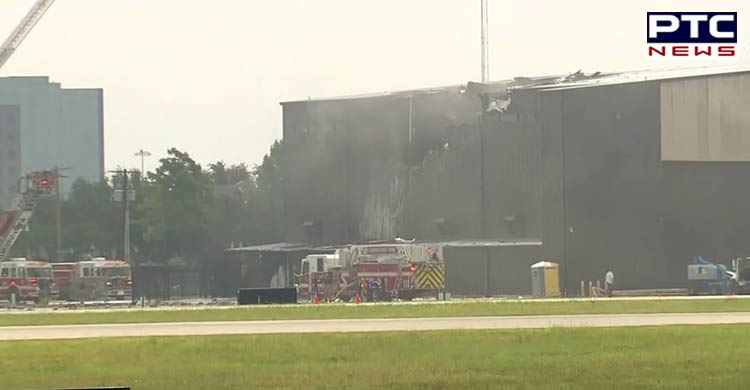 United States: At least ten people were killed after an airplane crashed into a hangar and burst into flames following the taking off from an airport in Addison, Texas, here on Monday. According to the Federal Aviation Administration, the flight was bound for St. Petersburg, which crashed into a hangar at the Addison Airport. The authority rushed to the spot and showed the fire fighting squad hitting water guns to cool down the fire into the flaming hangar.
JUST IN | Ten people were killed in a plane crash Sunday near Dallas, Texas. https://t.co/82aMCZ2TlN

Video by: Ian Johnson pic.twitter.com/hlkrqQOaMH

— RTV6 Indianapolis (@rtv6) June 30, 2019
The Vice Chairman of the National Transportation Safety Board said that a flight crew and eight passengers died in the crash on the spot. This was the major incident which cost the lives of at least ten people on board the flight.
-PTC News