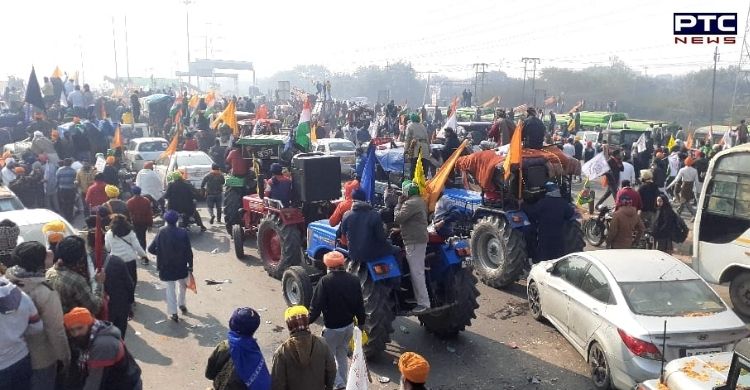 Tractor March Delhi: Protesting farmers on Tuesday broke police barricading at various border points to enter Delhi as a part of their tractor march on Republic Day 2021. Farmers reached ITO, Sarai Kale Khan, and Pragati Maidan in Delhi facing tear gas shells and lathi charges.
Meanwhile, the metro services from Bahadurgarh to Piragadhi have been stopped with immediate effect. All the stations on this route including Piragadhi have been closed.
Also Read | Kisan Gantantra Parade: Samyukta Kisan Morcha issues guidelines for farmers' tractor march
Likewise, the protestors vandalised a DTC bus in the ITO area of the national capital even as they broke police barricades placed opposite Delhi Police headquarters.
Earlier in the day, clashes broke out between farmers and police as they moved towards the national capital breaking barricades. Police fired tear-gas shells on a section of farmers near Akshardham temple, Karnal Bypass, Ghazipur border, and Singhu border.
Also Read | Not just tractor march, it's paidal yatra as well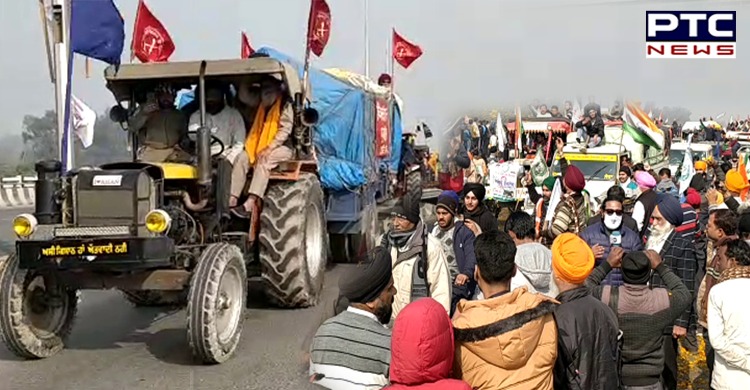 Now, farmers have reached Farmers reached ITO, Sarai Kale Khan, and Pragati Maidan in Delhi where they vandalised a DTC bus and broke barricades placed in their way.
Meanwhile, Delhi Metro Rail Corporation stated that "Entry/exit gates of Samaypur Badli, Rohini Sector 18/19, Haiderpur Badli Mor, Jahangir Puri, Adarsh Nagar, Azadpur, Model Town, GTB Nagar, Vishwavidyalaya, Vidhan Sabha and Civil Lines are closed."
"Entry/exit gates of Indraprastha metro station and all stations on the Green Line are closed," it added.
Ahead of the tractor march in Delhi on Republic Day 2021, the Samyukta Kisan Morcha had issued guidelines to maintain peace during the rally.
Meanwhile, Shiromani Akali Dal President Sukhbir Singh Badal on Tuesday morning took to Twitter and wrote: "As we commemorate Republic Day let us ensure rights of the States have not impinged in any manner."
-PTC News