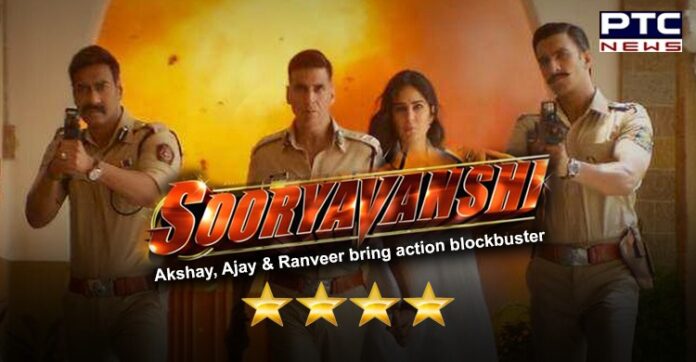 Sooryavanshi Review: The filmmakers of Sooryavanshi have brought the movie to the OTT platform Netflix. Sooryavanshi features Akshay Kumar, Katrina Kaif, Ajay Devgn, and Ranveer Singh.

Rohit Shetty and action go hand in hand which is well proven in this movie 'Sooryavanshi'. When it comes to action movies, Akshay Kumar, Ajay Devgn, Ranveer Singh, and Katrina Kaif are always on the top.
Also Read | Air pollution case: Why are schools open in Delhi? asks Supreme Court
Action movies and crossovers are definitely the Hollywood style. But hello crossover, welcome to Bollywood!
Also Read | Omicron variant scare: DDMA issues guidelines for arrivals at Delhi airport
While fans were desperately waiting to see Simmba and Singham's appearance, the two characters surprised the audience with their exceptional appearance making the movie a sure-shot blockbuster.
Although Akshay Kumar remained on screen since the beginning Singham grabbed the limelight ever since he appeared in the film. Also, Ajay Devgn's dialogue has hinted towards another sequel. In Sooryavanshi, Ajay Devgn talks to a terrorist and tells him that he is coming for him alone.
Katrina Kaif is playing the role of Akshay Kumar's wife in Sooryavanshi and was found in 'bomb wire' yet again. Besides action and direction, Rohit Shetty has made sure that the film is entertaining as well.
Akshay Kumar and Ranveer Singh will tickle you even in the intense situations of the film.
Overall, the film exhibits all aspects of entertainment — emotions, comedy, drama, and action.
Dhamaka Movie Review | Rating: 🌟🌟🌟🌟 (out of 5)
-PTC News