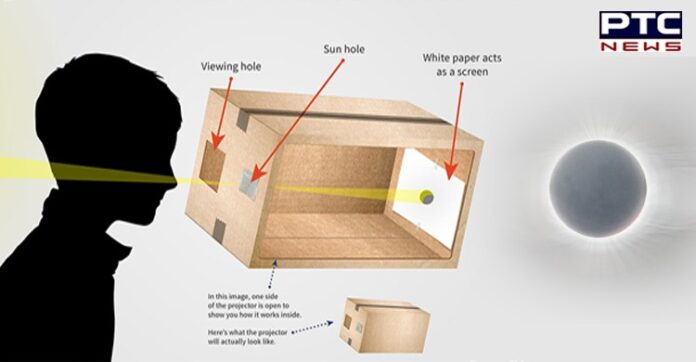 Solar eclipse 2021: Experts always suggest not watching an eclipse with naked eyes. There are other measures to watch an eclipse and one such way is to see it through a pinhole box.

A box pinhole projector is a safe way to view the solar eclipse.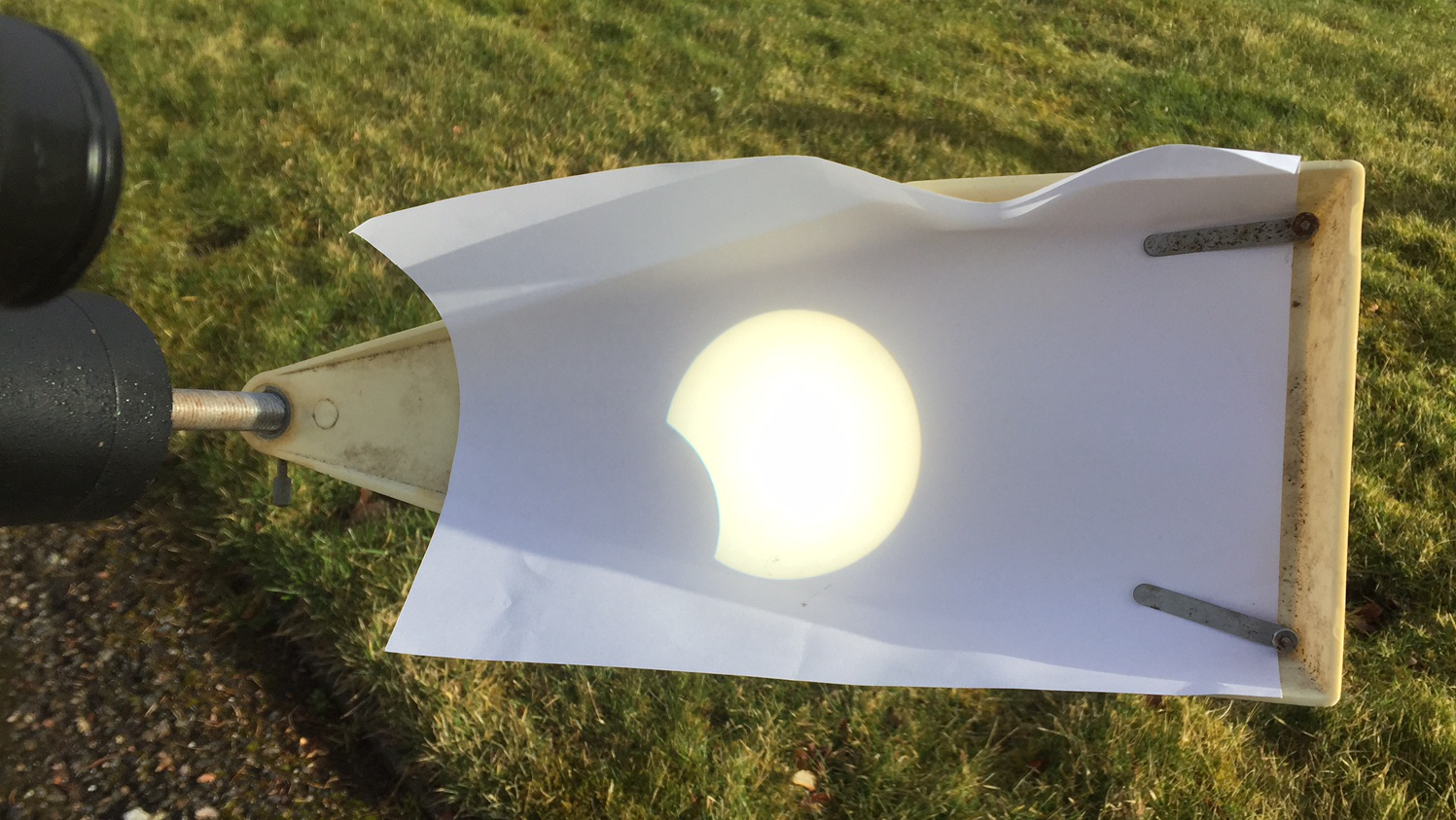 How to make a pinhole box to view solar eclipse?
Poke a pinhole on one side of a rectangular box (a shoebox will work).
Paste a white paper on the inside of the other end of the box.
Cut a hole on the bottom side to view the image that falls on the paper.
Stand with your back toward the Sun and place the box over your head.
The pinhole side should be towards the Sun.
Adjust your position until you see the projection of the eclipsed Sun on the paper inside the box.
Also Read | Solar Eclipse 2021: Date, timings and visibility in India
A total solar eclipse happens when the Moon passes between the Earth and the sun.
Also Read | Air pollution case: Why are schools open in Delhi? asks Supreme Court
The Sun is around four hundred times larger than the Moon. It is also 400 times further away from the Moon.
-PTC News