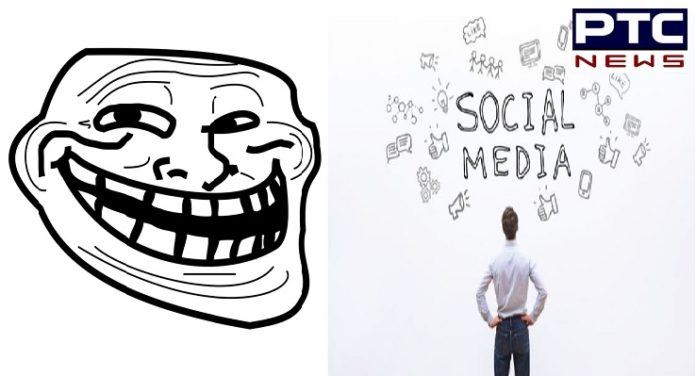 Social Media Day 2019: The world today is celebrating social media day but besides its appealing features there are a number of things that make social media an unsafe place and trolling is one of them. According to the savvy social media users "Trolling" are comments made about controversial topics that can lead to quarrels, debates and even mental breakdowns of the people getting trolled.
Trollers know no boundaries they troll about everything and anything without realizing the impact it would have on society. May it be politician, actor or player everybody has suffered through this, have a look at the list following well-known personalities who have been subjected to harsh trolling on various social media apps
Ranveer Singh: The Bollywood heartthrob, actor Ranveer Singh often gets trolled for his outfits. Actor deals with trolling by not paying heed to them. Some of the tweets are quite brutal and even  interferes with the actors personal life.
No One :-#Ranveersingh On
Every Ocassion. pic.twitter.com/BBm8pTogdZ

— memesbynikhill (@memesbynikhill) June 25, 2019
— I'MSHETIYA? (@GaneshShetiya) June 17, 2019
Rahul Gandhi: The president of Indian national congress Rahul Gandhi is one of the favorites targets of the troll army. Countless memes are made on Rahul Gandhi and most of them stem out of his "speeches" and "gestures". He was brutally trolled for his speech in which he said," idr se aloo daalo, udr se sona niklega".
Pic 1: The MPs we need in Opposition
Pic 2: The MPs we have ?#MahuaMoitra #RahulGandhi pic.twitter.com/0ohTS9CIsq

— Niraj Gupta (@Aryan_NrJ) June 28, 2019
This is every last bencher!#RahulGandhiInBerlin #RahulGandhiInLondon #RahulinGermany #RahulGandhiMemes #Congress #PoliticalMemes #Memes #SphartenTweets⚔☠ pic.twitter.com/cL2uHopeXe

— Spharten Sid⚔☠ (@Spharten_Sid) August 24, 2018
Likewise, social media consistently troll anyone, anywhere. Remember, how JCB Ki Khudaai got popular on social media and likewise, Priya Warrier became an overnight crush for many boys. Well, Social media does it often, there is always something new here. Also, Social media is the platform where people from across the world connects easily.
-PTC News