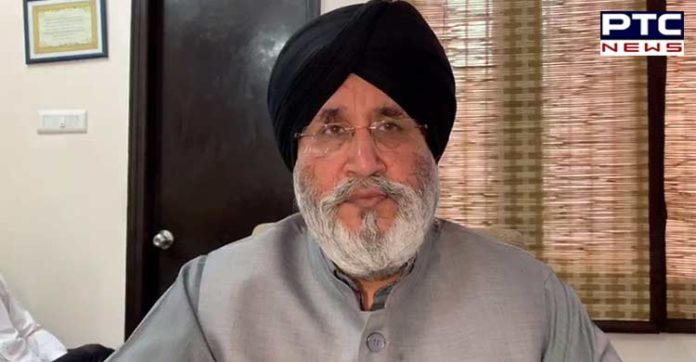 SAD says Cong, AAP and PEP joint conspiracy to politicize police firing exposed
The Shiromani Akali Dal (SAD) today said the joint conspiracy hatched by the Congress, Aam Aadmi Party (AAP) and Punjabi Ekta Party (PEP) to politicize the unfortunate police action at Behbal Kalan and Kotkapura had been exposed with all three parties today approaching the Election Commission to undo the transfer of SIT member and IG Kunwar Vijay Pratap which had been done on merit after examination of all facts of the case.
Also Read: SAD says expelled Akali leaders forming new front to help Congress party
In a statement here, SAD senior vice president Dr Daljit Singh Cheema said the Congress party was again lying that the SIT investigation into the police firing had been stopped when the truth was that only one member of the SIT – Kunwar Vijay Pratap had been transferred because he had violated the model code of conduct by giving a political interview on the issue. "No investigation is stopped due to implementation of model code of conduct", he added.
Dr Cheema said it seemed that the Congress party in league with AAP and PEP had conspired to further politicize the inquiry into the police action and were now feeling frustrated that they had been thwarted from implementing these nefarious goals. "This is why representatives of all three parties collected together under the leadership of Pradesh Congress president Sunil Jakhar to put pressure on the EC to take back its earlier decision on IG Kunwar Vijay Pratap".
Also Read: Cong plan to reduce session to single sitting a cruel joke on people and mockery of democracy- Sukhbir Badal.
The SAD leader said it was unfortunate that the IG was also politicizing an issue which involved violation of code of conduct. He said the SAD filed a complaint against the police officer for participating in a political interview. "This complaint has nothing to do with the investigation being conducted by SIT", he said adding the Congress and other parties were deliberately trying to mislead the people on this score.
Dr Cheema also clarified that only one member of the SIT had been transferred out. "By politicizing this issue the Congress and the other parties are insulting the State DGP, the SIT Chairman as well as other members and also the State police force by stating that only IG Kunwar Vijay Pratap could investigate the matter. "The IG should also avoid teaming up with political parties in this manner as it was showing the entire police force in bad light", he added.
– PTC NEWS