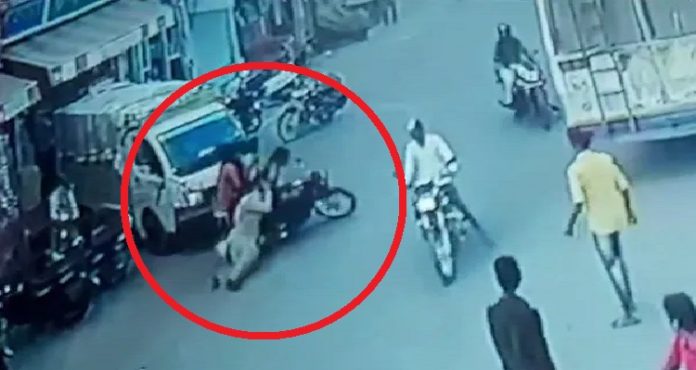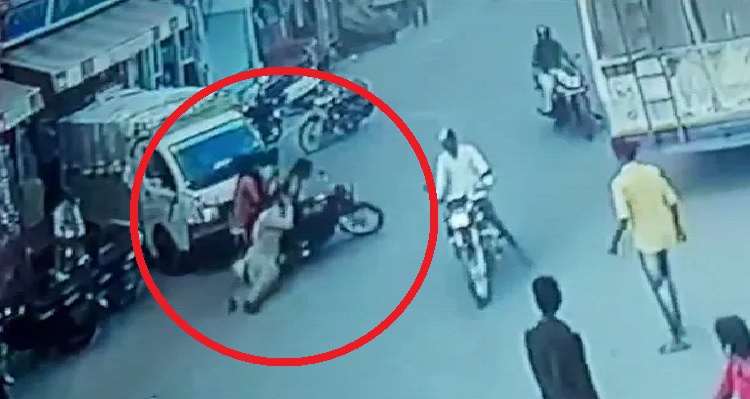 Rajasthan: A woman constable was dragged for over 50 metres by a biker, after she tried to stop him for violating the rules. The constable has been identified as Yashoda. The biker had three pillion riders on his bike. The biker dragged constable as she refused to let him go.
The incident was caught on the CCTV camera installed in the area. As per report, the constable stated that she was instructed by the authorities to issue challan people who violate any traffic rule.
Chandigarh: Traffic cop, man lock horns over missing helmets of wife, kids
The incident took place on Wednesday at around 5:15 pm near the bus stop at Court Gate in Deedwana town of Nagaur. Yashoda saw the biker with three girls riding pillion. She tried to stop the biker, as she held on the biker while he tried to escape. The biker dragged her, instead of stopping his vehicle.
The vehicle slipped while the biker tried making U-turn. The locals then rescued the woman constable and the youth. Meanwhile, the police have registered a case against the biker and booked him under Section 207 of the Motor Vehicles Act.
-PTC News