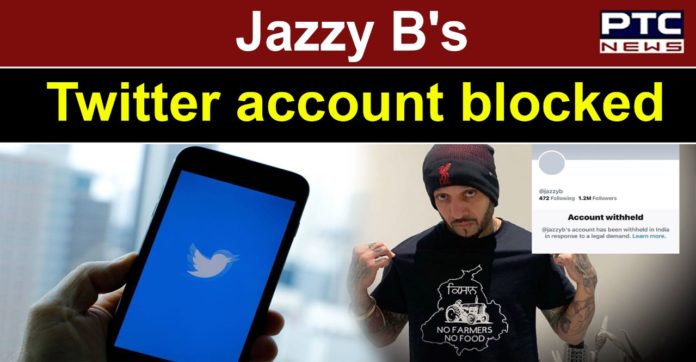 In a major development, the micro-blogging site Twitter has blocked four accounts in India – including one belonging to Canadian-Punjabi singer Jazzy B, who has been tweeting over the farmers' protest.
In December last year, Jazzy B had joined farmers protest' where thousands of farmers have been camping on the borders of the national capital.
Also Read | Myths and Facts of COVID-19 vaccination in India; here is what PM Modi govt doing to vaccinate Indians
The Twitter accounts were blocked, including that of Jazzy B, after a legal demand from the government on Sunday.
However, the accounts have been geo-restricted which means they can still be accessed from IP addresses outside the country.
Also Read | Punjab CM extends coronavirus restrictions, orders graded relaxations in state
Twitter, in its 'Help Center' section, says: "… if we receive a valid and properly scoped request from an authorized entity, it may be necessary to withhold access to certain content in a particular country from time to time."
As per the report, all four accounts posted material critical of Prime Minister Narendra Modi's government or in farmers' protest against farm laws.
This is not the first time Twitter has been asked to block accounts tweeting on the farmers' protests.
Earlier in February, as many as 250 accounts – including that of Caravan magazine, other journalists, and opposition leaders – were blocked for several hours following a "legal demand" from the government.
Click here to follow PTC News on Twitter
-PTC News