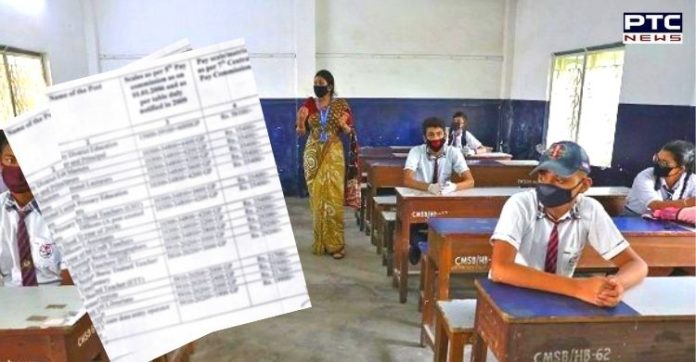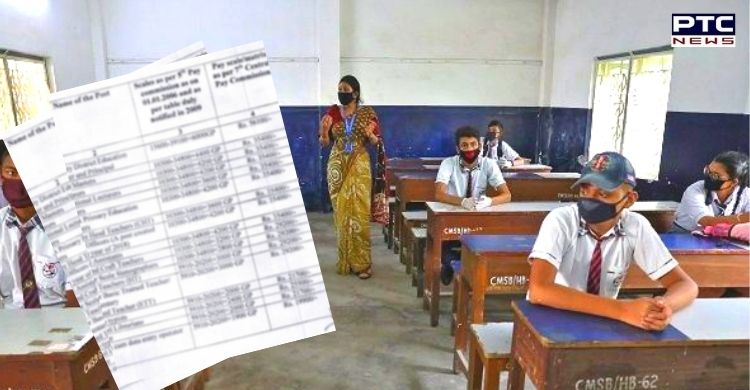 On the basis of recommendations of the Fifth Punjab Pay Commission, further based on the 7th Central Pay Commission, the Punjab government has revised the pay scales for different categories of employees of the Department of School Education for future recruitments only.

The notification was issued by Secretary, Punjab School Education, Krishan Kumar, the revision was based on Punjab's revised pay scales granted to different categories of employees from January 1, 2006.
Also Read | Election Commission announces dates for Bihar Elections 2020
The Deputy District Education Officer and principal have been placed in 15,600-39,100+6,000 grade pay. The headmaster, lecturer, vocational lecturer, master, block primary education officer, and centre head teacher have been enlisted in 10,300-34,800+4,400 grade pay.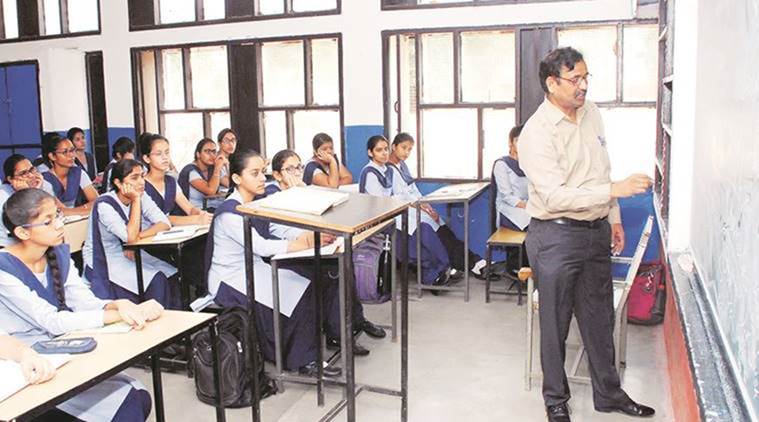 The instructions issued by the Department of Finance vide a circular on January 15, 2015, would be applicable in toto.
Also Read | Punjab to give 33 percent reservation for women under direct reservation in civil services
The Punjab government, in the order, said that after the receipt of the report of the 6th Punjab Pay Commission, no further revision shall be effected in the pay scale/matrix for the newly recruited persons to the aforementioned categories of posts.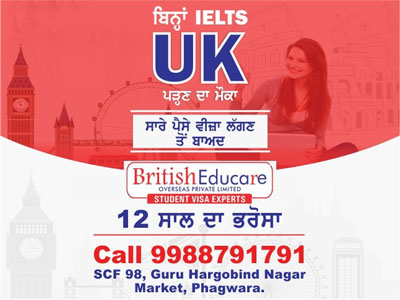 Here is the notification of revised pay scale based on the recommendations of the Fifth Punjab Pay Commission, further based on the 7th Central Pay Commission: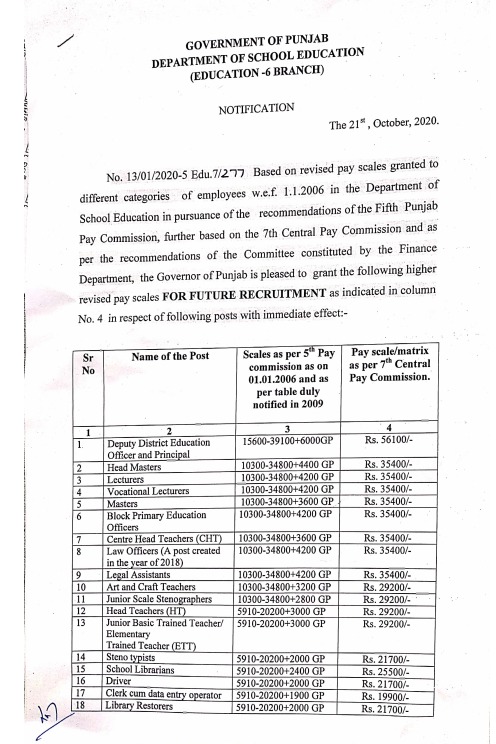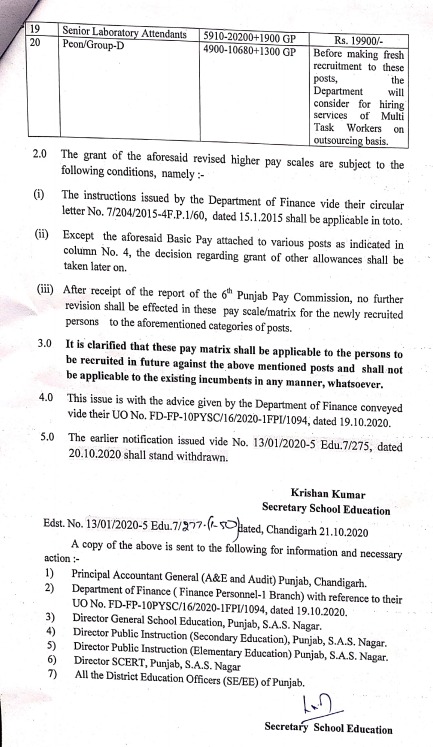 -PTC News