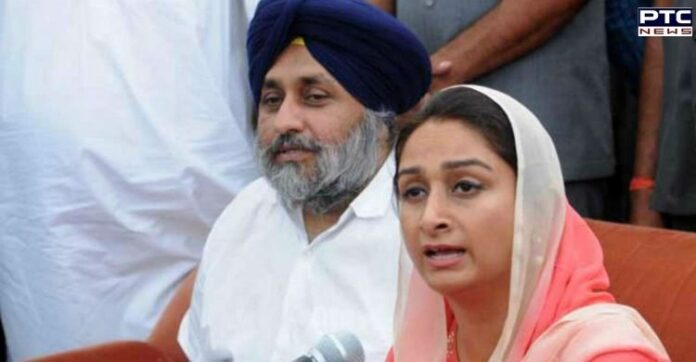 Former Union Minister and SAD leader Harsimrat Kaur Badal on Wednesday alleged that while former Punjab Chief Minister Captain Amarinder Singh had danced to the tunes of the Bharatiya Janata Party (BJP) for nearly five years, new CM Charanjit Singh Channi was following the same line by signing off policing in nearly half of Punjab to the Centre.

Also read | CBSE allows Class 10, 12 students to change exam centres for Term 1 exams
Addressing the media here, Harsimrat Kaur Badal said, "The cat is out of the bag. It is now clear that Captain Amarinder Singh was aligned with the BJP all along and backstabbed his own party as well as Punjabis. The reason why he helped in framing of the three  agricultural laws and hid this from Punjabis also lies exposed."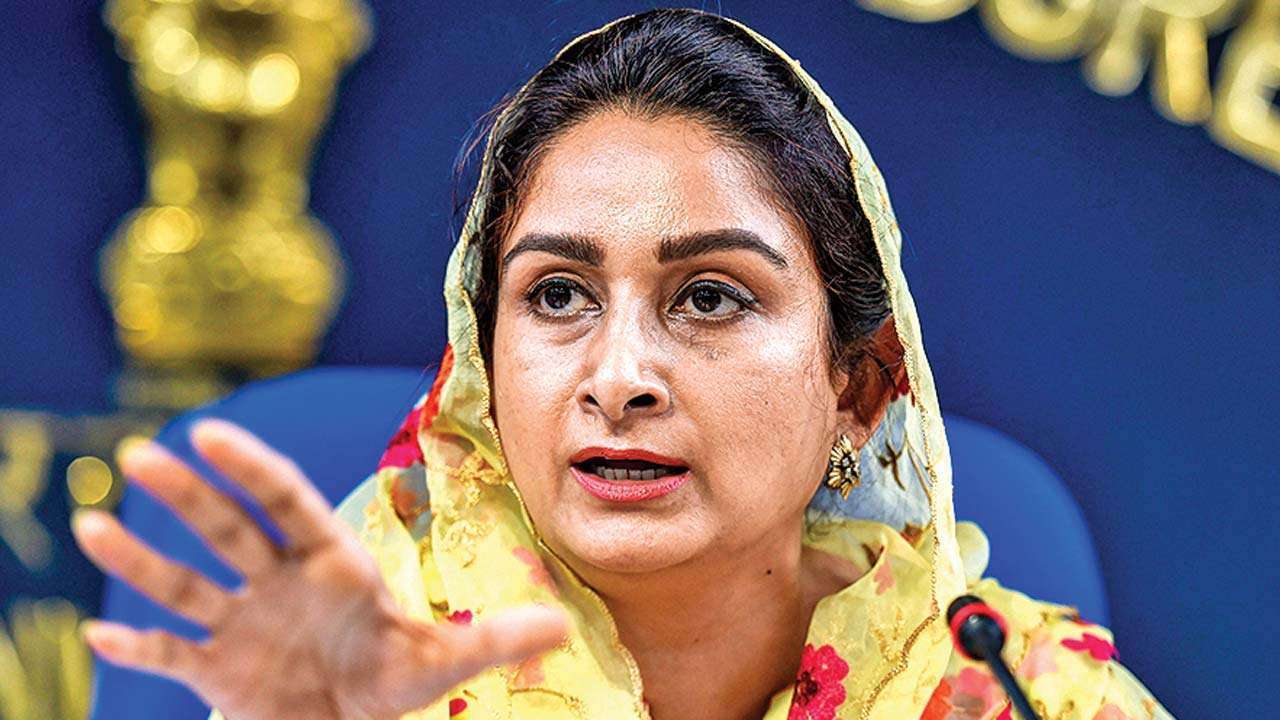 "The relationship which Captain Amarinder shared with the BJP and Prime Minister Narendra Modi is also clear from the fact that despite being an opposition CM, the BJP never went after him. Capt Amarinder's statement that he would form his own party and align with the BJP is proof that the independent 'fauji' was always working in collusion with the BJP," she said.

Also read | Delhi CM Kejriwal announces aid of Rs 50,000 per hectare for damaged crops
Harsimrat Kaur Badal alleged that Charanjit Channi was no less. "Channi had backstabbed Punjabis by selling off the interests of the state to the centre. Channi readily agreed to the  extension of the jurisdiction of the Border Security Force (BSF) to a radius of 50 km from the international border with Pakistan during his meeting with Union Home Minister Amit Shah on October 5. Now our major shrines, including Sri Darbar Sahab, Durgiana Mandir and Ram Teerath, have come under central purview. So have 10 districts of Punjab," she said.
On the Singhu border killing, the SAD leader said while the party always strongly condemned any incident of sacrilege, a thorough probe should be conducted into the entire case after new revelations.
She further said the SAD would never ally with any party which had backstabbed Punjab and which was trying to defame Punjabis besides endangering its agriculture and economy.
-PTC News