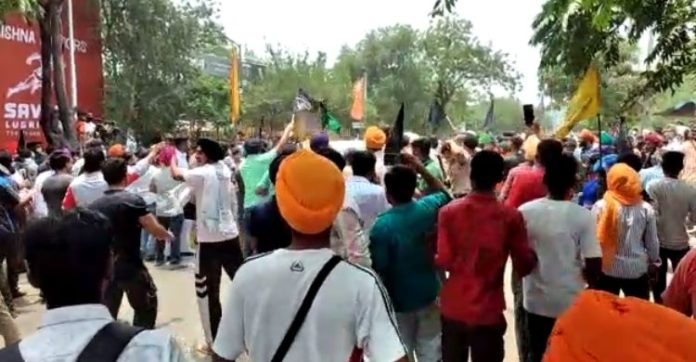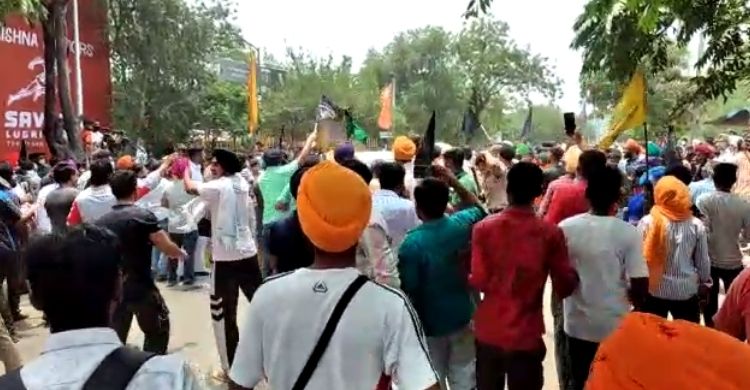 Chandigarh: In view of the ongoing farmers' protest against three farm laws, the farmers across the country have been protesting against the BJP leaders. Meanwhile, the farmers on Saturday protested against the BJP leaders who arrived in Chandigarh for a meeting.
Meanwhile, a clash broke out between farmers and the police force. According to the information, the BJP leaders arrived in Chandigarh for a meeting on Saturday.
As soon as the farmers received information about the same, a large number of farmers rushed to the meeting place, surrounded the BJP leaders, and started their protest. 
The farmers have demanded the repeal of farm laws. The farmers engaged in a clash with the police. The angry farmers smashed the windows of BJP leaders' vehicles.
Even a woman leader was hit by a car. Thus, the Police detained several protestors and evacuated BJP leaders safely. Several farmers were detained and taken to Sector 31 police station.
On the other hand, the police barricades were broken down in Haryana's Sirsa as farmers started protesting against a sedition case and arrests that followed.
-PTC News