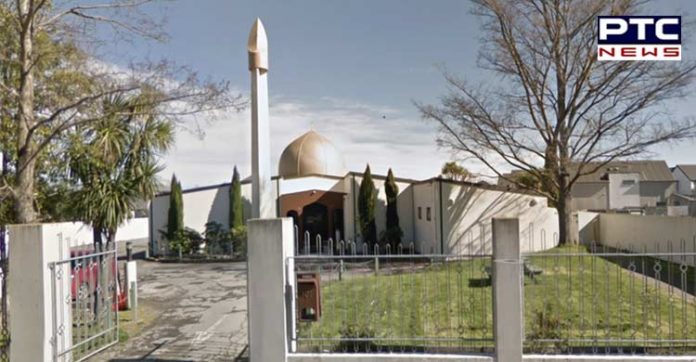 New Zealand terrorist attack: Suspect remanded to custody until April 5
New Zealand police on Friday arrested one of the New Zealand terror attack suspects who carried out shootings at two mosques during the Friday prayers, leaving 49 people dead. The suspect has been identified as Brenton Harrison Tarrant (28). He was produced in the court on Saturday on murder charges. He was remanded to custody without plea until April 5.
Also Read: Terrorism new form of warfare, need control over social media to stop radicalisation: Army Chief Gen. Bipin Rawat
During the court procedures, he smirked when media persons photographed him. He was seen making a white power gesture. During the hearing, he kept looking at the media persons in the gallery. The suspect is accused of murdering a man and would face murder charges.
New Zealand police took four people in custody after the gruesome killing of 49 people in two mosques in Christchurch on Friday morning.  New Zealand Police Commissioner Mike Bush told media that four people have been taken in custody including one woman.
He further said that the police is still looking at the circumstances of the gruesome crime that left 49 dead and several people injured. The police also found multiple improvised explosive devices attached to many vehicles. It has successfully deactivated those explosive devices.
Also Read: 'Multiple fatalities' as gunman targets New Zealand mosques
Police further told the media that the police has not been able to identify the victims yet.
"It is clear this is one of New Zealand's darkest days," New Zealand Prime Minister Jacinda Ardern said. "What has happened is an extraordinary and unprecedented act of violence. Many of those affected may be migrants, maybe refugees … They are us. … The perpetrator is not. … There is no place in New Zealand for such acts of extreme and unprecedented violence.
49 people were killed and several others sustained serious injuries after a gunman opened fire at 2 crowded mosques in New Zealand. The incident took place during the afternoon prayers on Friday in Christchurch city. According to media reports, the city has been placed in lockdown as the police is trying to find the active gunman.  Members of visiting Bangladesh cricket team had a providential escape. The third Test match between Bangladesh and New Zealand has been cancelled.
– PTC News