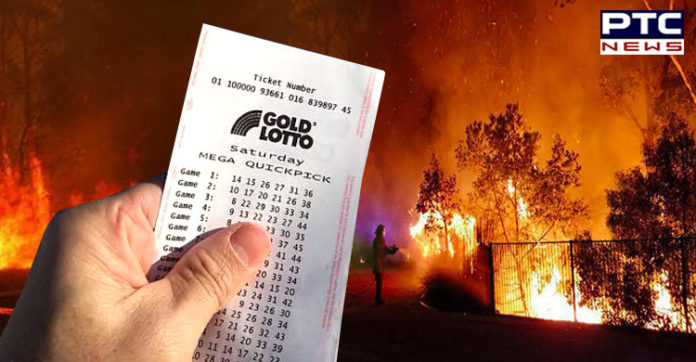 Queensland: The Australia bushfires have led to massive damage to the flora and fauna of the island nation. It has burnt the eight million hectares of land and destroyed over 2,000 homes. While there has been deaths and destruction caused due to bushfires, there are some heartwarming stories winning the Internet.
Meanwhile, one Australian has found a little hope after his home was destroyed in the bushfires. The man whose property was destroyed has recently won an S$ 1 million (Rs 4.88 crore) lottery in Gold Lotto. The man is from Mount Cotton in Redland. He had a house in northern South Wales that was hit by the bushifres.
The man was overwhelmed when he was informed about the jackpot.  Lauren Cooney from the Lott told media that "He told me his family had lost their home in the blaze. The home was not insured, so he would be able to rebuild the house with the prize." The family visited the property several weeks ago which to them is "very sentimental and special."
Australia Bushfire: Glenn Maxwell, Chris Lynn and Darcy Short sixers to help victims
Earlier this month, a man suffered burns to 60 per cent of his body while he was trying to save his house and horses, woke up from coma and asked for a beer when the doctors offered him water.
-PTC News