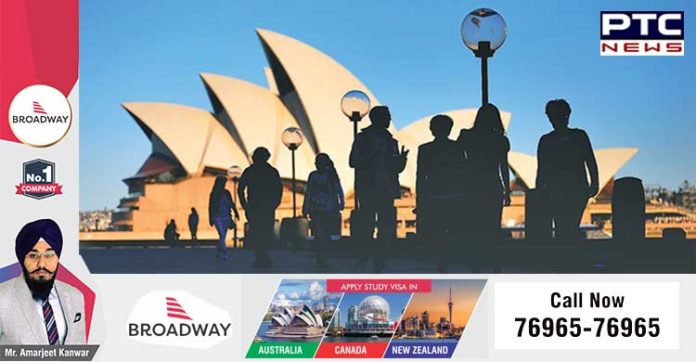 List of items you can and can't bring in Australia
Australia is understandably very vigilant when it comes to possible diseases and pests that may be imported with tourists' belongings. So all goods entering Australia are subject to biosecurity control.
Australia has very strict regulations on bringing certain items into the country. It is concerned about any item that has come into contact with or is derived from soil, water, food, animals or plants.
Also Read: AAP removes Boota Singh Bairagi from the list of media penaliats
When travelling to Australia one is provided with an Incoming Passenger Card by the aeroplane crew. This is a legal document. One must mark YES or NO one's card to declare if carrying certain food, plant material or animal items. One can take these declared goods to the clearance point where they will be assessed by a Department of Agriculture and Water Resources bio-security officer and may be inspected. All risk goods must be declared or be disposed of in marked amnesty bins at air and seaports. If you're unsure – declare.
The following list gives you an idea of items that can be brought into the country:
Food: Australia has very strict bio-security procedures at its international borders to prevent the introduction of harmful pests and diseases. Certain food items brought into Australia, even small amounts of ingredients for cooking, need to be declared.
Also Read: Irresponsible: Kangana on Ranveer, Alia's 'apolitical' comment
Medicines: Medicines for personal use are allowed. However, one must carry a letter or copy of the prescription from the doctor to certify that the medicine has been prescribed to treat a medical condition and ensure the quantity of the medicine does not exceed three months supply.
Seasonal and Festive items: Many migrants bring special items like Moti Choor ka Laddo for Diwali, Rakhi and Rewri for Lohri to Australia. It is advisable to declare anything one is bringing or sending so that it can be inspected by the airport staff.
Also Read: Punjab government is likely to declare December 1, 2017 a holiday
Besides these, there are many other categories, there are many more items that are prohibited or must be declared when being brought to Australia.
– PTC NEWS