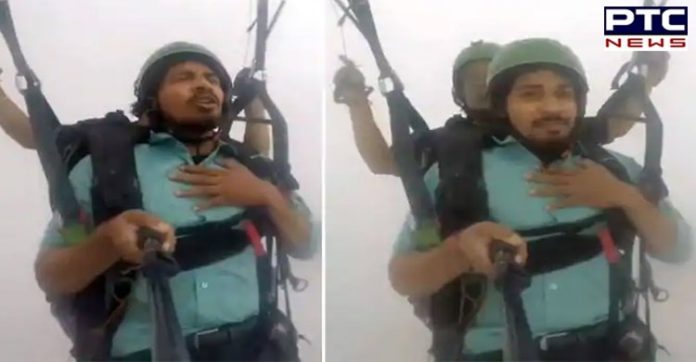 Paragliding in Himachal Pradesh must be on the bucket list of millions of Indians and Vipin Sahu, a tile showroom owner from Uttar Pradesh would certainly have been one of them. Only, he would never have imagined that he would become a social media sensation after his debut flight. The video of a petrified Sahu in midair, begging the instructor to land had the country in splits.
As the instructor pleaded with him to keep his legs straight, Sahu let off a volley of expletives, much to the chagrin of the instructor and the amusement of netizens. He even tried to bribe the instructor to land. Of course, the video went viral in no time and fuelled a number of memes. Before he knew it, Sahu was famous and he has been a good sport throughout.
Uttar Pradesh: Policeman humiliates a girl who approached him with a molestation complaint, watch Video
He said a woman sent him a message saying that the video averted a showdown with her husband, who clicked on the video just as soon as things started heating up and the dispute was forgotten. As for his panic, Sahu says it is not enough to deter him from trying out more adventure sports – and this time, he has set his eyes on skydiving. Would a free fall be good for his nerves? Sahu has to decide.
-PTC News