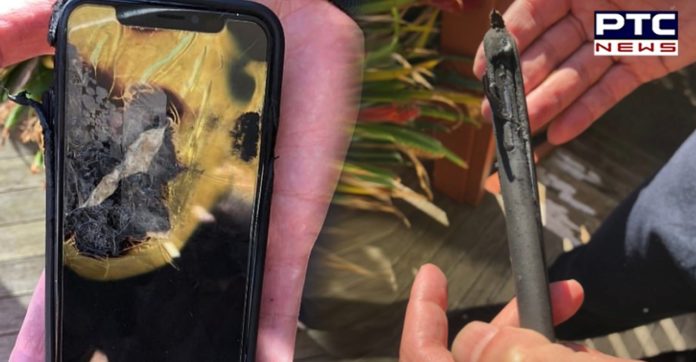 An iPhone X allegedly exploded in the pocket of an Australian man that caused him second-degree burns. Thus, he is now suing Apple for the incident, which took place in 2019.
The Australian man has claimed that he reported the issue (explosion of iPhone X) to Apple the company did not respond, according to local media reports.
Also Read | iPhone 11, iPhone XR, and iPhone SE price cut in India; check new prices here
Meanwhile, he wanted to get compensated for the same and the loss he faced due to the alleged burning of his iPhone X. Likewise, a complaint has been filed with the County Court in Australia while Apple is investigating the complaint.
In 2019, a year-old iPhone X of Melbourne-based Scientist Robert De Rose allegedly exploded in his pocket when he in his office.
Also Read | Alert! WhatsApp to stop working on these iPhones and Android devices soon
He said that he heard a faint pop sound after which there was a fizz. Later, he felt pain in his right leg, thus, he immediately jumped up and realised it was his phone.
The explosion caused second-degree burns to his thigh and burnt the pocket of his pants.
Similarly, De Rose reported the incident to Apple but there was no response. Then, he decided to file the lawsuit seeking compensation. De Rose also warned other iPhone users of the potential danger.
In a similar incident, a 10-month-old iPhone X had allegedly exploded in November 2018. A user was in the process of installing a software update in the city of Federal Way, Washington in the United States, when the incident took place.
Click here for latest updates on Twitter.
-PTC News