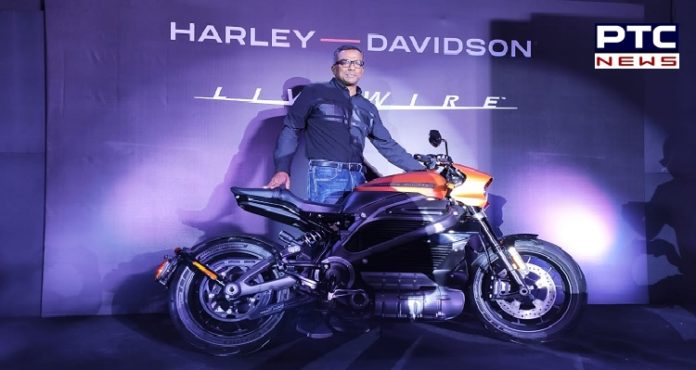 Harley Davidson kicked off its range of electric cruiser range with the LiveWire, which is expected to hit the markets in 2020. The concept was revealed at the EICMA 2018 motorcycle show and the Consumer Electronics Show (CES), 2019.
The bike, which has been unveiled in India, can go from 0 to 100 Kmph in 3.5 seconds. It comes with a standard level 1 charging cord and a fast charger can also be used. Its range is said to be 225 km on a full charge and estimated price is around Rs 50 lakh. It has an HD Revelation Permanent Magnet electric motor, which is powered by a high voltage battery or Rechargeable Energy Storage System (RESS).
Authentic heritage meets aggressive performance in the latest Softail icon: the 2020 #HDLowRiderS. #HarleyDavidson

— Harley-Davidson (@harleydavidson) August 26, 2019
This is composed of Lithium-ion cells surrounded by the bike's cast aluminum frame. The cast aluminum enclosure of the RESS cools the cells. Its finned sides are exposed to the air and are visible.
Also Read: India's V Unbeatable Dance crew got Golden Buzzer at America's Got Talent, Watch video
This is a bold and responsible step by Harley Davidson, which has been the market leader for decades together. Electric motorcycles and vehicles are a viable alternative to traditional vehicles which spew harmful pollutants into the environment. Harley Davidson's venture into this field will trigger a two-wheeler revolution, with passionate motorcyclists and loyal Harley customers pitching in for electric vehicles.
-PTC News