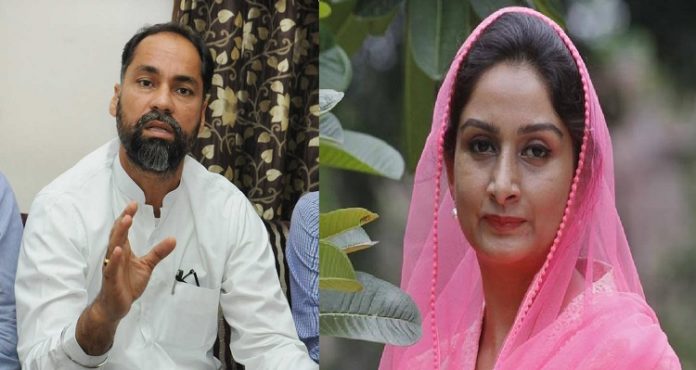 Former chief parliamentary secretary Pawan Kumar Tinu on Monday thanked Union Minister Harsimrat Kaur Badal for her role to get trains from Jalandhar-Varanasi route restored. It has been done to facilitate easy access to followers of Guru Ravidas ji on the occasion of Ravidas Jayanti being celebrated on February 9, this month.
In a statement here, the SAD leader said that the Indian Railways had cancelled some trains being run between Jalandhar and Varanasi due to foggy conditions prevailing in the region. He said that this had caused a deep sense of anguish and disappointment amongst the Ravidas community which wanted to pay obeisance and take part in Guru Ravidas Jayanti celebrations, being held at Varanasi. "Mrs Harsimrat Badal immediately took up the matter with Railways minister Piyush Goel apprising him about holy celebrations of Guru Ravidas Jayanti as well as the huge inconvenience caused to devotees with the cancellation of trains.

Giving further details, the SAD leader said trains scheduled to run on Jalandhar-Varanasi route on February 2, 3, 5 and 7 has been cancelled on short notice, making it impossible for devotees to make alternate arrangements to participate in Guru Ravidas Jayanti celebrations at Shri Guru Ravisad Janam Asthan Mandir, Seer Goverdhanpur near Varanasi in Uttar Pradesh. "However, the railway officials have announced now after Mrs Badal's intervention announced restoration of all cancelled trains on this route", he added.
Welcoming the announcement, the SAD leader said that the NDA government had paid true homage to Guru Ravidas ji by starting special trains to Varanasi on the holy occasion of Ravidas Jayanti celebrations. "Devotees from Punjab have been traveling in large numbers to Varanasi to pay obeisance to their great Guru and be a part of this grand celebration," he added.
-PTC News