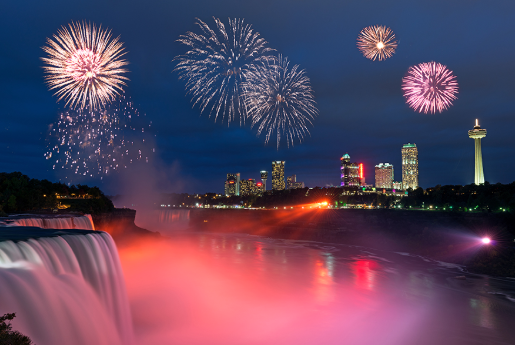 Fireworks to welcome Diwali at Niagara Falls in Canada
Canada's iconic Niagara Falls will welcome the Festival of Lights- Diwali for the first time this year with fireworks.
The non-profit Indo-Canadian Arts Council (ICAC), with the support from the Niagara Parks Commission is organising the Diwali celebrations.
ICAC's founder director Ajaay Modi was thrilled to receive permission for what he believes will be a spectacular event.  He said, "We wanted to have a landmark destination for Diwali to be observed in Canada and we wanted an iconic location."
He said ICAC has been working with local authorities over the past couple of years to make the objective a reality.
While Diwali falls on November 7 this year, the celebration will be held on October 14. The reason is that the later it gets, the weather for an outdoor event of this nature is less welcoming. Modi said: "That's one drawback of being in Canada, it gets very cold!"
The celebration will immediately follow the signature Diwali Razzmatazz programme from October 12 to 13 in Mississauga.
-PTC News