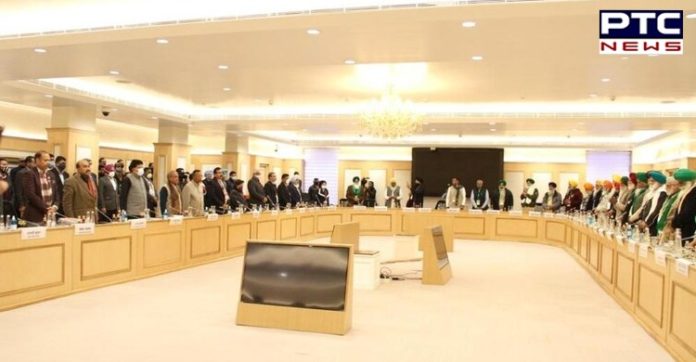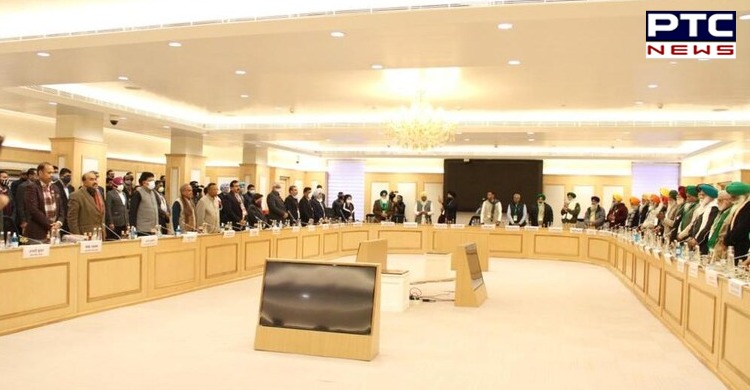 Centre Farmers Meeting Today: The crucial seventh round of meetings between the government and 41 farmers representatives concluded on Monday. Farmers stick to their stand to repeal three farm laws 2020 and guarantee on MSP as the agitation entered 40th day.
Now, the farmers and Centre will hold the eighth round of meetings on January 8. Meanwhile, a farmer said that they won't step back from the "table-talk". "All farmers come with hope but the government is refusing from their promises," another farm leader said.
Also Read | Centre Farmers Meeting Today: Farmers revert to silent mode, insist on repeal of farm laws 2020
"We will intensify the protest and create a pressure on the Centre to get the farm laws 2020 repealed," a farmer said after the meeting. Adding, a farmer said that the programs announced earlier regarding the agitation will remain the same.
The farmers, during the meeting, observed complete silence and insist on the repeal of three farm laws 2020. Rakesh Tikait, Spokesperson of Bharatiya Kisan Union, said, "Discussion took place on our demands i.e. repeal of the three laws and guarantee on MSP… Kanoon wapasi nahi, to ghar wapasi nahi (We will not go home until the laws are repealed)"
Also Read | Centre misusing office of Governor by summoning officers at instance of BJP: Sukhbir Singh Badal
A farmer also said that "We asked the farmers on procedure to get farm laws 2020 repealed and hence the government sought some time to discuss it, thus calling for the next round of meetings on January 8."
Hannan Mollah, General Secretary, All India Kisan Sabha, said that "Govt was under tremendous pressure. We all said that this is our demand (repeal of the laws). We don't want a discussion on any other topic except for on repeal of the laws. Protests will not be withdrawn until the repeal of laws."
The farmers agitation is against Farmers (Empowerment and Protection) Agreement on Price Assurance and Farm Services Act, 2020, Farmers' Produce Trade and Commerce (Promotion and Facilitation) Act, 2020, and Essential Commodities (Amendment) Act, 2020.
-PTC News