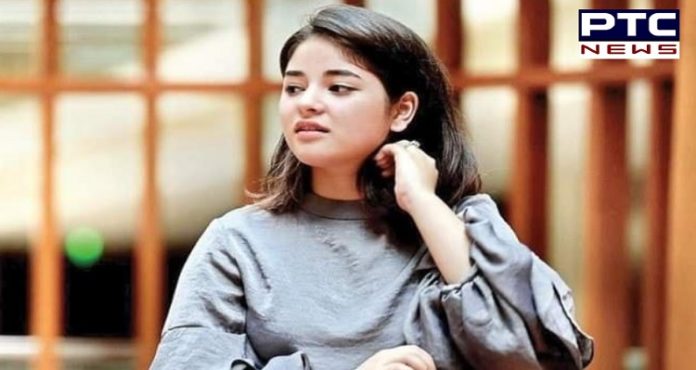 According to the reports Dangal actress Zaira Wasim announced her farewell from the film industry saying it interfered with her faith and religion. The 18-year-old posted a quite detailed Facebook update as she completed five years in the industry on Sunday.
Her post said that she is not what her profession demands her to be. Zaira in her post confessed that she has been constantly trying to fit in but could not as she wasn't happy with her identity.  Further her post said "I was constantly battling with my soul to reconcile my thoughts and instincts to fix a static picture of my Iman and I failed miserably, not just once but a hundred times. No matter how hard I tried to wrestle to firm my decision, I ended up being the same person with a motive that one day I will change and I will change soon. I kept procrastinating by tricking and deluding my conscience into the idea that I know what I am doing doesn't feel right but assumed that I will put an end to this whenever the time feels right and I continued to put myself in a vulnerable position where it was always so easy to succumb to the environment that damaged my peace, Iman and my relationship with Allah"
Also Read: Coca-Cola elevates Asha Sekhar to VP and chief digital officer, India and SWA
Her fans reacted to her post differently, some of them favored her decision and wished her luck for the future while some were quite upset over her decision and advised her to reevaluate her decision.
-PTC News