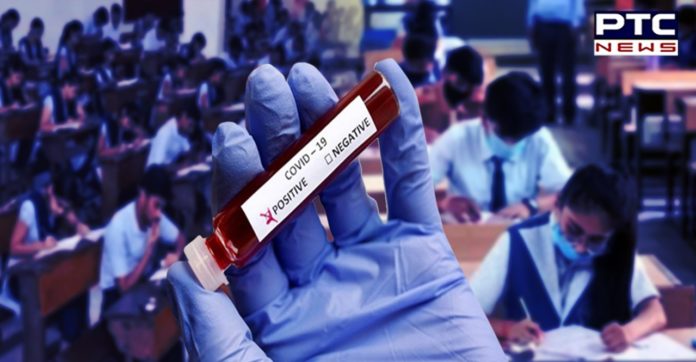 PSEB Class 10 and 12 datesheet 2021: The Punjab School Education Board (PSEB) on Monday announced that the board exams 2021 for classes 10 and 12 have been postponed in the wake of a coronavirus outbreak in Punjab.
PSEB board exams 2021 for Classes 10 and 12 including open school, compartment, re-appearance, additional subjects, performance enhancement categories that were scheduled to be conducted in March 2021 have been postponed in the wake of coronavirus pandemic.
Also Read | New strain of coronavirus found in three districts of Punjab: Balbir Singh Sidhu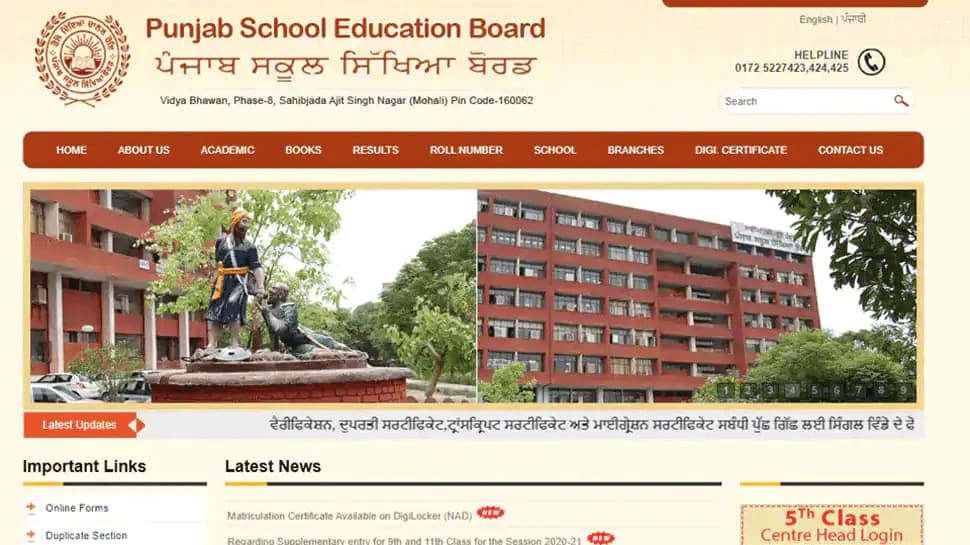 According to the information, Janak Raj Mehrotra, Controller Examinations, PSEB, said that the Class 12 board exam, earlier scheduled to be held from March 22, will now be held from April 20, 2021, to May 24, 2021.
On the other hand, the Class 10 examination, earlier scheduled to be held from April 09, will now be conducted from May 04, 2021, to May 24, 2021.
Also Read | India records highest single-day spike in COVID-19 cases in 85 days
PSEB Class 10 Datesheet 2021: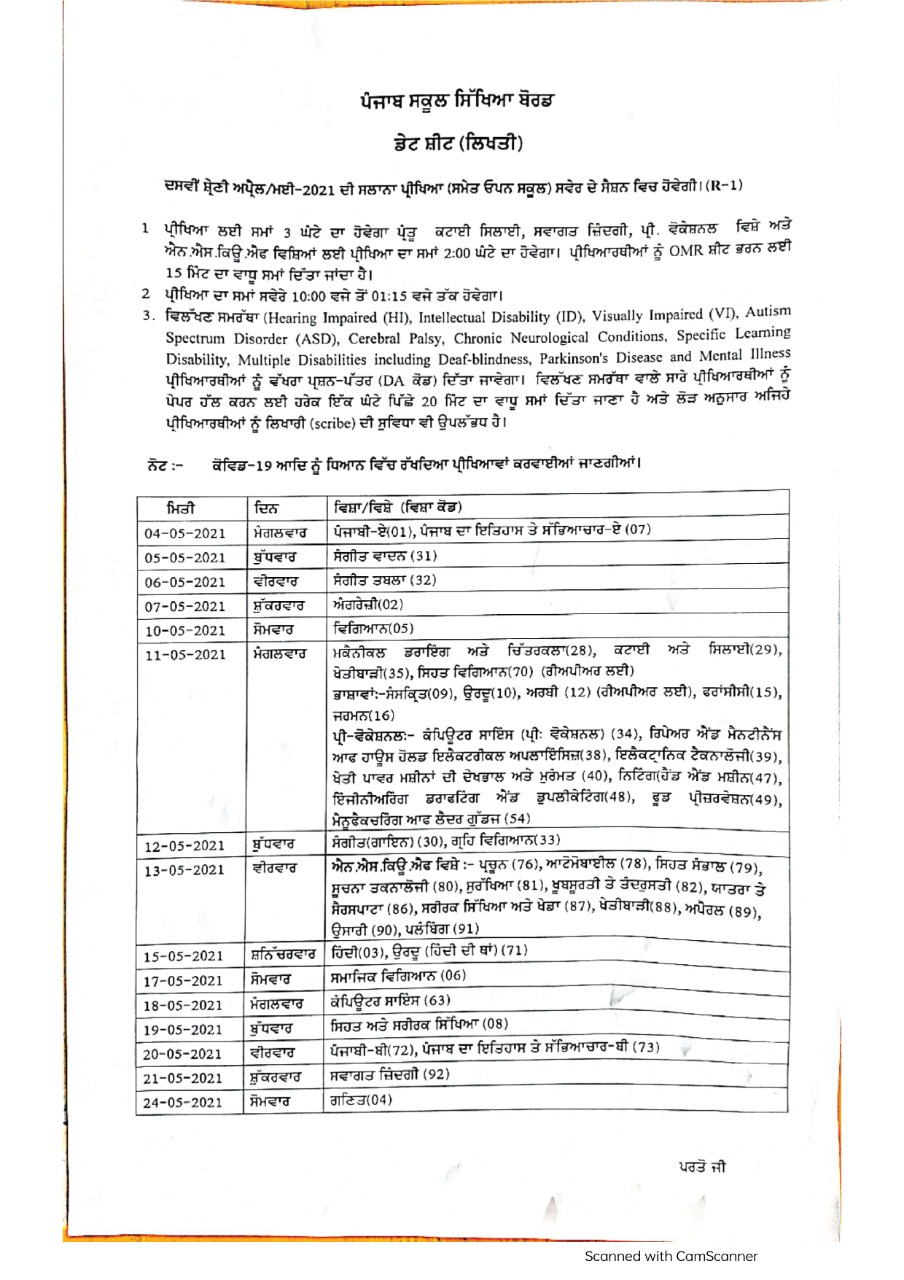 The time of Class 10 examinations will be from 10 am to 1:15 pm while the time of Class 12 examinations will be from 2:00 pm to 5:15 pm.
PSEB Class 12 Datesheet 2021: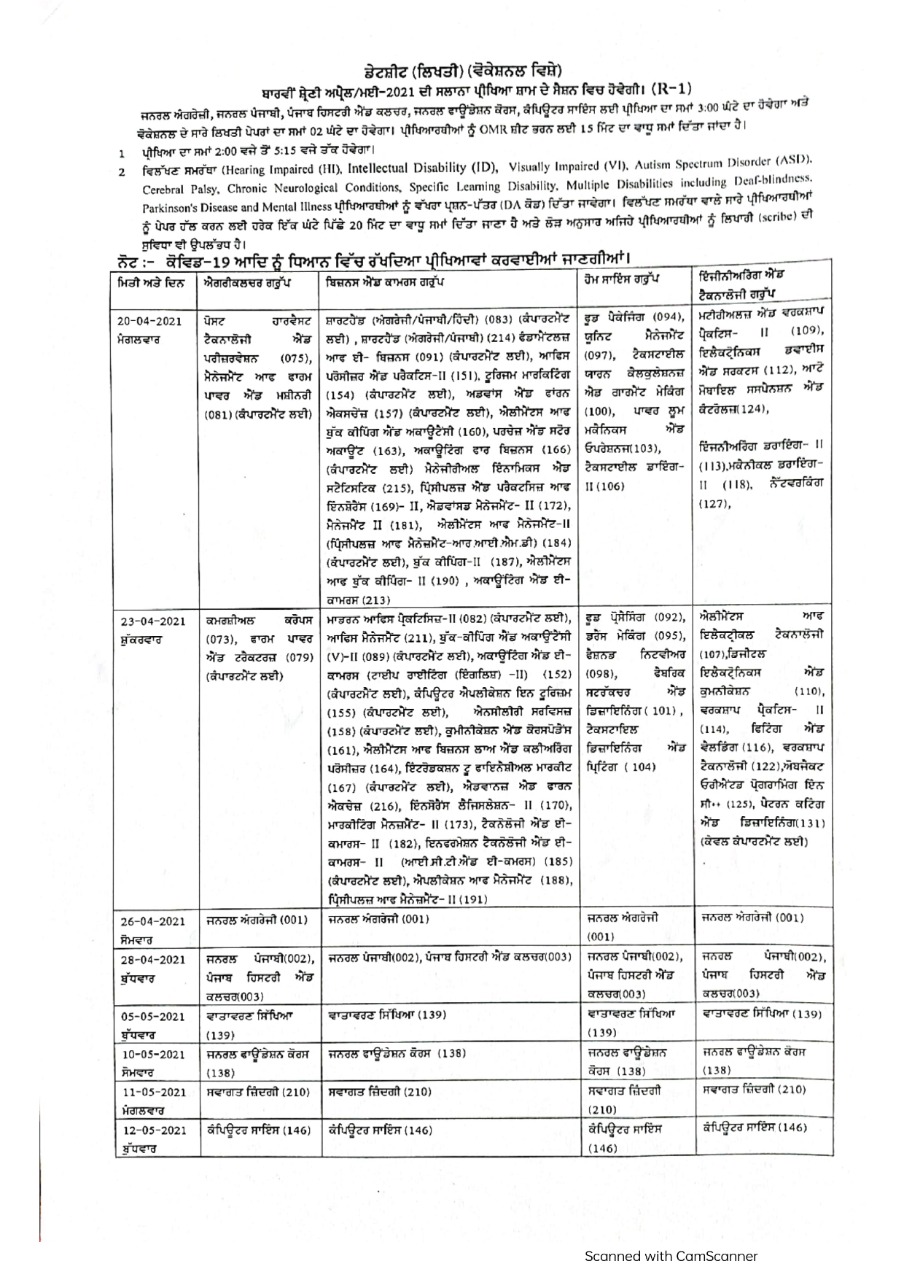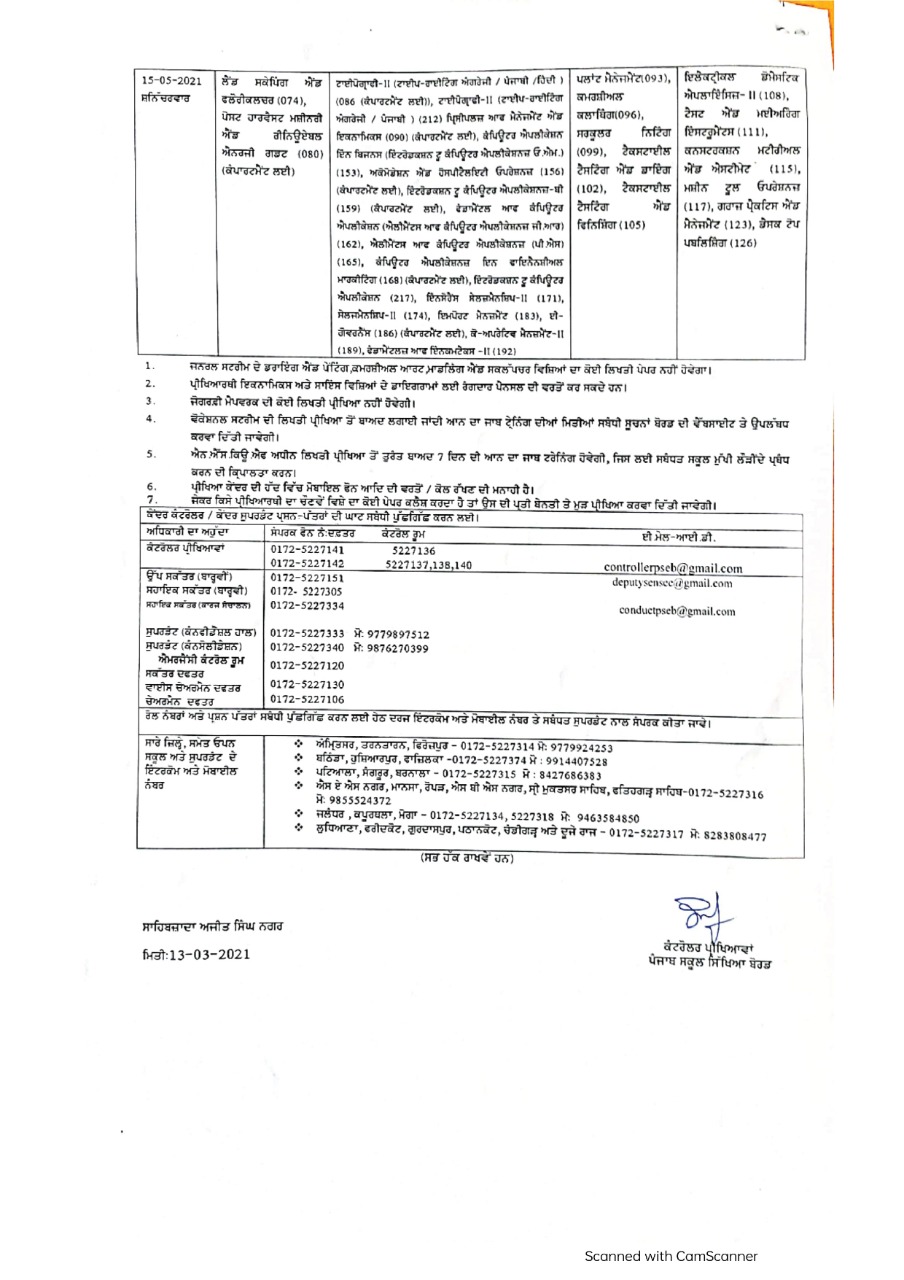 These examinations would be held at the examination centers set up by the Punjab School Education Board which would be announced at the time of issuance of the roll number.
Click here to follow PTC News on Twitter.
-PTC News