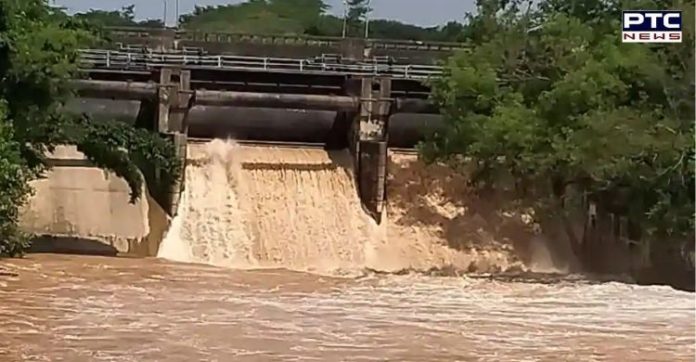 Chandigarh: Following heavy rain of around 80.1 mm from late Saturday night, the floodgates of the Sukhna Lake were opened at 3 am on Sunday morning. The floodgates were opened after the water levels touched the danger mark of 1,163 feet.

As per the weather department, the showers are expected on Sunday as well. As the floodgates were opened, the water overflowed on the bridge near Bapu Dham Colony in Sector 26. The overflowing of water led to traffic snag.

As per the report, Shailender Singh, chief engineer of the Chandigarh municipal corporation, stated that there was no waterlogging in other areas of the city.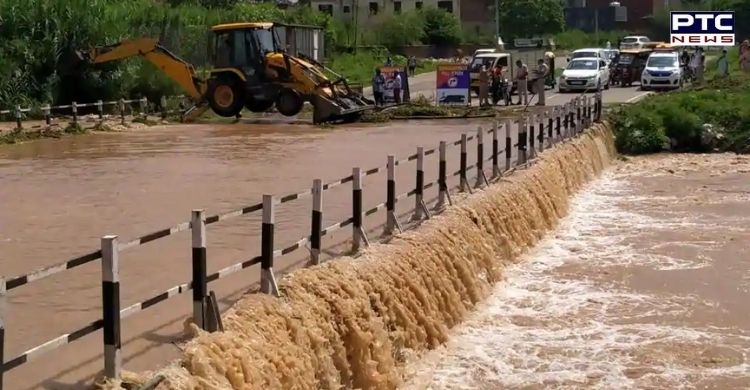 Reportedly, two of the Sukhna lake's 3 floodgates were opened while there is no confirmation on when these would be closed. Earlier on August 21, the water levels had touched 1,161.7 feet while it crossed 1,160 feet on August 23.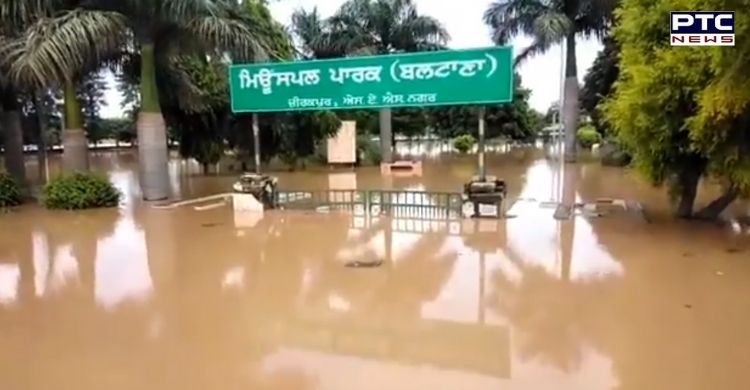 Likewise, the parts of Baltana in Zirakpur submerged after the opening of flood gates in Sukhna Lake. The situation is alarming for areas adjoining Sukhna Choe downstream to Baltana, Zirakpur, Mohali and Patiala. The floodgates were last opened in September 2018 and in 2008 back then.
Also Read | Haryana: 82-year-old woman tortured by daughter-in-law in Sonipat
The Sukhna lake remained close on Sunday in the wake of restrictions imposed on the movement of people following a hike in Covid-19 cases.
-PTC News