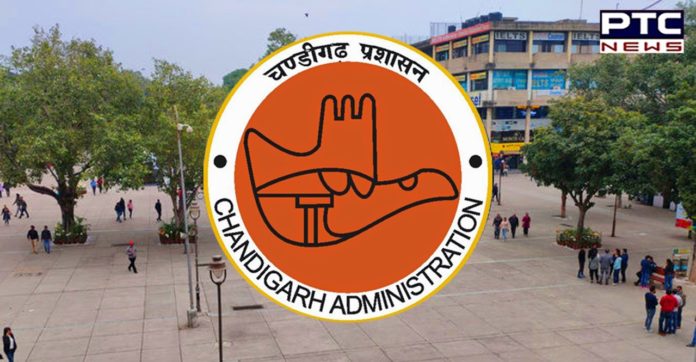 Chandigarh Administration on Saturday declared June 14 as a public holiday under the Negotiable Instruments Act on the occasion of the martyrdom day of Sri Guru Arjun Dev Ji.
The Home Department of Chandigarh Administration stated that June 14 would be observed as Public Holiday in all the government offices, boards, corporations, institutions including industrial establishments under the Chandigarh Administration and also within the meaning of Section 25 of the Negotiable Instrument Act, 1881, on account of Martyrdom Day of Sri Guru Arjun Dev Ji.
Also Read | SAD announces alliance with BSP ahead of 2022 polls; BSP to contest on 20 seats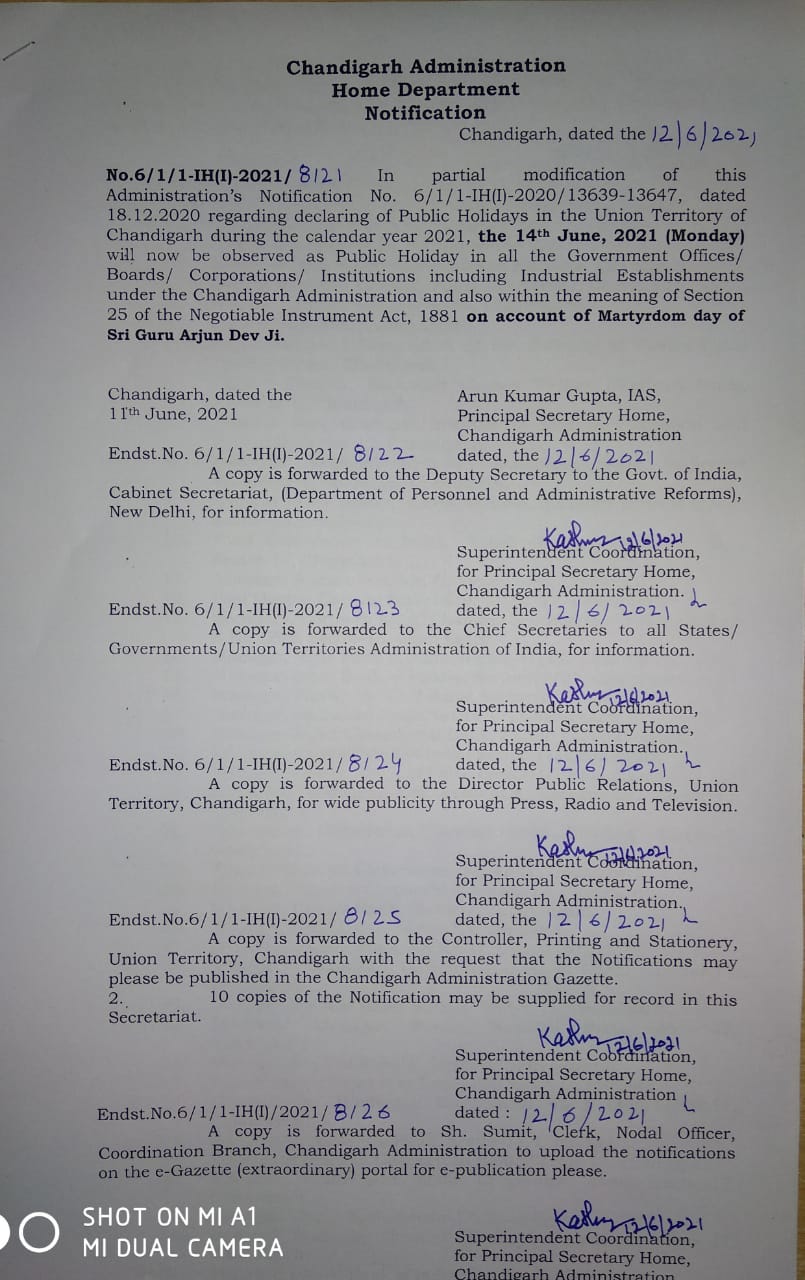 Meanwhile, the bank employees under the banner of All India Bank Officers' Confederation (AIBOC) has asked Punjab Chief Minister Captain Amarinder Singh to declare June 14 as a Holiday under the Negotiable Instruments Act, 1881.
Also Read | SAD to prepare Election Manifesto for 2022 polls by end of October 2021: Sukhbir Singh Badal
In a letter to Punjab CM, the bank association stated that they want to bring it to the notice that several important religious days have been overlooked by the department including Shaheedi Diwas of Guru Arjun Dev Ji on June 14.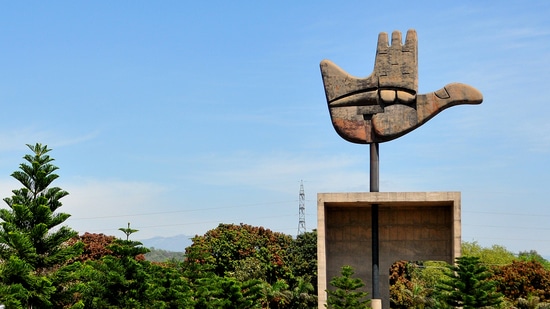 Thus, the employees asked the Punjab government to issue a notification declaring a Public Holiday on June 14 under the NI Act to mark the Martyrdom Day of Guru Arjun Dev.
Click here to follow PTC News on Twitter
-PTC News