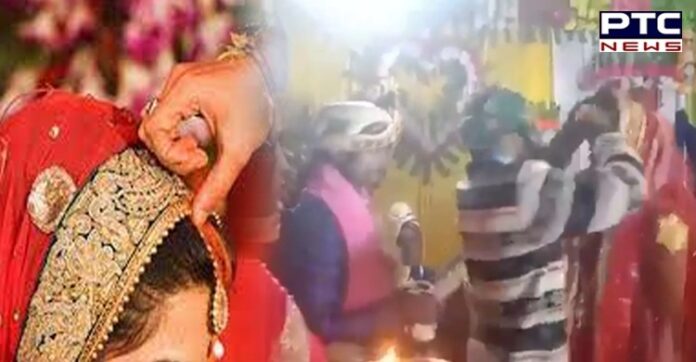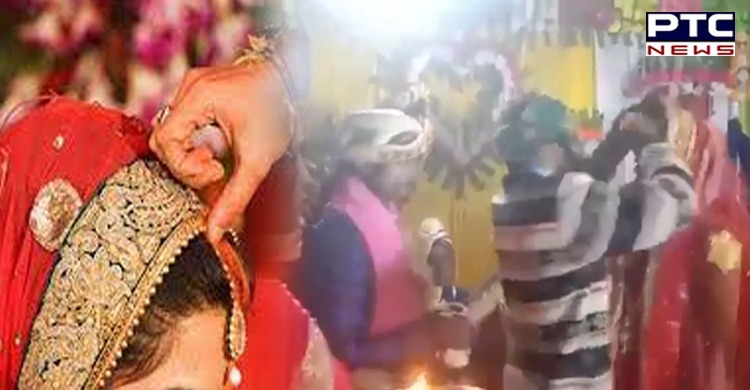 You may presume it to be a scene from a Bollywood flick, but the incident has been reported in real in Uttar Pradesh's Gorakhpur.

As per a video going viral on social media, a man gatecrashed his alleged lover's wedding and forcefully applied "sindoor" on her forehead.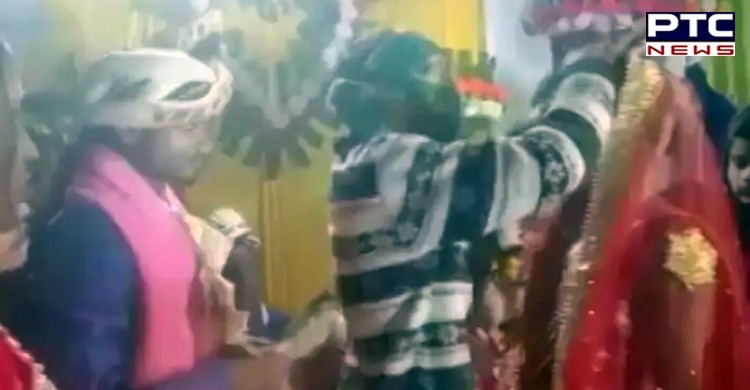 The incident was reported in Gorakhpur, UP. As per the video, as the bride and groom were about to exchange garlands, the bride's "jilted" lover arrived at the scene.
Also read | 'Anti-Sikh' remarks: Kangana Ranaut fails to appear before Delhi Assembly panel, seeks more time
A guest at the wedding recorded the entire episode and the video is now being widely shared on social media.
The wedding was taking place at Harpur village. The viral video shows the bride and groom standing on a stage. As the groom moves ahead to put "varmaala" on the bride, a man from the crowd arrives at the scene. His face was covered with a scarf. In no time, he smeared "sindoor" on the bride's forehead forcibly.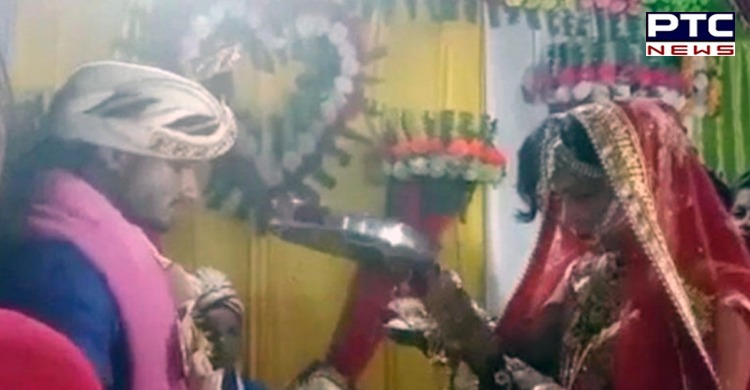 Also read | Omicron scare: Third Covid-19 wave may hit India by Feb, projected to be milder than second
As per reports, the "jilted" lover had gone out of the city for some work, when the girl's parents fixed her marriage with someone else. The wedding was fixed for December 1. After getting to know about the marriage of his lover, he returned to his village on November 28.
In UP's Gorakhpur, a spurned youth gatecrashed an ongoing wedding and applied vermilion to the to-be bride. Families and relatives tried to overpower him resulting in a major ruckus at the venue. pic.twitter.com/Ak94I50WRo

— Piyush Rai (@Benarasiyaa) December 7, 2021
The guests thrashed the "jilted" lover. Later, elderly from the village intervened and the girl was married off to the man of her parents' choice.
-PTC News