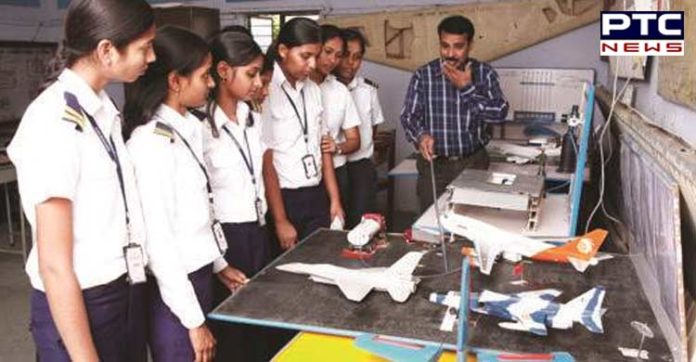 ASTRONOMY AND ASTROPHYSICS, AUTOMOBILE ENGINEERING and BIO MEDICAL ENGINEERING
ASTRONOMY AND ASTROPHYSICS:
Introduction
Astronomy is a combination of physics, chemistry and mathematical principles/rules. Astrophysics can be called its offshoot. It deals with detailed study of the physical, chemical and dynamic properties of celestial objects. It also deals with the phenomena over and above Earth's atmosphere. There is associated study of calculations of orbits, gravitational forces, satellites, meteors, galaxies, comets, stars, planetary objects, planets, satellites etc. In Astrophysics, we explore and ensure properties/nature of the astronomical objects with the help of laws of physics and chemistry. There is also the field of Cosmology which studies the origin and evolution of the universe.
Eligibility
10 +2 with PCM
Entrance Tests (PhD from IUCAA):
IUCAA-NCRA Admission Test (INAT) Link
Details: http://inat.ncra.tifr.res.in/inat
Joint Entrance Screening Test (JEST)
Details: http://www.jest.org.in/
CSIR-UGC NET for JRF (Physics)
Also Read:Professor barred from teaching, entering campus after FB post likening virgin woman to sealed bottle
Courses
M.Sc. /M. Phil PhD (Physics)
M.Sc. Astronomy,
M.Sc. – Astrophysics
Integrated M. Tech- Ph. D (Tech.) programme in Astronomical Instrumentation (Eligibility-B. Tech / BE
degree in Electrical/ Instrumentation/ Electronics and Communications /Computer Science/Mechanical Engineering or M. Sc degree in Physics / Electronic Science / Astrophysics/
Applied Mathematics /Applied Physics are also eligible to apply)
Ph. D Astrophysics/Astronomy
Institutes/Universities
University of Delhi, Delhi
Indian Institute of Astrophysics, Bangalore
Indian Institute of Science, Bangalore
Raman Research Institute, Bangalore
Inter-University Centre for Astronomy and Astrophysics (IUCAA) – Pune
National Centre for Radio Astronomy – Tata Fundamental Research Institute – Pune.
Aryabhatta Research Institute of Observational Sciences (ARIES), Nainital
Harish-Chandra Research Institute (HRI), Allahabad
Osmania University, Hyderabad
Madras University, Chennai
AUTOMOBILE ENGINEERING
Introduction:
The study of automotive engineering is to design, develop, fabricate, and test vehicles or vehicle components from the concept stage to production stage by incorporating various elements of engineering such as mechanical, electrical, electronic, software and safety engineering.
Also Read:Sukbir Badal: Renaming Dyal Singh college is bad name to country's secular fabric
 Eligibility
10 + 2 with Science for B. Tech / B.E courses percentage of marks in Science subjects as specified is required to qualify engineering competitive exam.
Courses
Tech in Automobile Engineering
Dual Courses
Tech in Automobile Engineering
Institutes/Universities
University of Calicut, Malappuram, Kerala
Maulana Abul Kalam Azad University of Technology, West Bengal
Rajasthan Technical University, Kota, Rajasthan
BIO MEDICAL ENGINEERING
Introduction:
Biomedical engineering is the study of engineering as applied in the medical sector such as manufacturing prostheses, medical equipment, diagnostic devices and drugs. Professionals in this field are known as a biomedical engineers. The biomedical engineers utilize the engineering methods and theories to enhance health care. Orthopaedic and rehabilitation engineering, molecular, cellular and tissue engineering are also a part of this discipline.
Eligibility
(10+2) examination with biology, maths and chemistry. For IITs, It is mandatory to qualify in the Joint Entrance Examinations (J.E.E). The duration for the course is 4 years.
Courses
B.Sc. in Bio medical Science
B Tech in Biomedical Engineering
Dual Degree programmes
Ph. D programme in Bio medical science
Institutes/Universities
All India Institute of Medical Sciences New Delhi
Dr. B.R. Ambedkar Centre of Biomedical Research, University of Delhi,
Indian Institute of Technology (BHU) Varanasi
Department of Biomedical Engineering, (University College of Engineering) Osmania University, Hyderabad
Govt. Model Engineering College, Kochi, Kerala