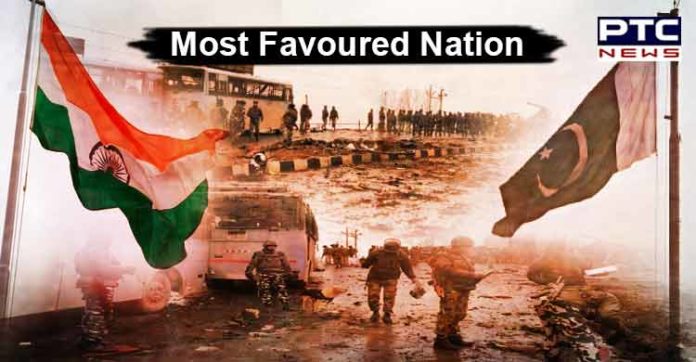 Anatomy of Most Favoured Nation Status; India Withdraws MFN status from Pakistan
Earlier in the day, India took a major decision that made headlines. The decision is, India withdraws 'Most Favored Nation' status accorded to Pakistan. This decision came just a day after 42 Central Reserve Police Force (CRPF) were killed in a suicide bombing in Pulwama.
India has withdrawn the 'Most Favoured Nation' status granted to Pakistan in the wake of Pulwama terror attack in Jammu and Kashmir. This decision was taken at a meeting of the Cabinet Committee on Security, CCS in New Delhi today (February 15).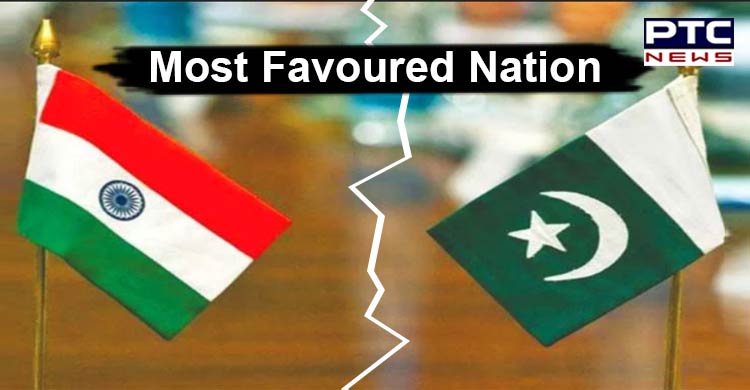 Also Read: India, China Among 8 Countries Exempt From US Sanctions on Iran Oil
Later, Finance Minister Arun Jaitely briefed the media that Ministry of External Affairs will initiate all possible diplomatic steps which are to be taken to ensure the complete isolation of Pakistan from the international community. There is incontrovertible evidence available of Pakistan having a direct hand in this act.
What is the MFN status?
The MFN short for Most Favoured Nation is a status which is accorded to an international trade partner country to assure unbiased trade flow among all partner countries of the World Trade Organization. According to the first clause of the General Agreement on Tariffs and Trade (GATT), a country that gives the MFN status to a country, it also provides concessions, privileges and immunity in trade agreements.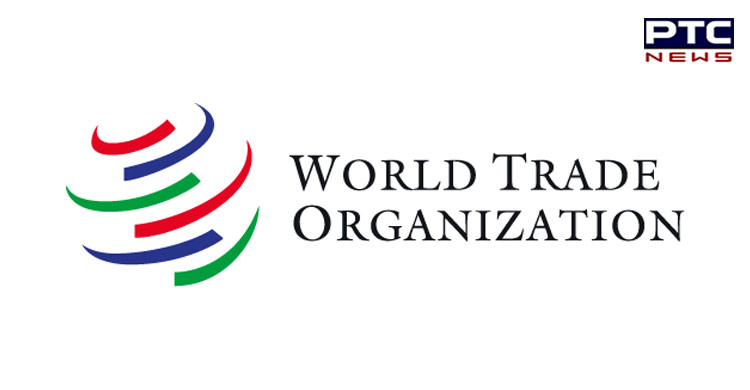 Also Read: Rupee slides further by 15p to end at fresh lifetime low of 70.74 to dollar
Under the World Trade Organization (WTO) guidelines, a member country is not allowed to discriminate its trade partner. The MFN ensures equal trading among all WTO member countries. As India and Pakistan are member countries of WTO, they are required to grant MFN status to each other and other partner countries.
But now, after the attack in Pulwama, India will withdraw all such privileges granted to Pakistan.
What does MFN status offer?
If a country is granted MFN status, it will face lesser trade barriers as compared to the countries that don't have this status. It also enjoys a greater reduction in tariffs. MFN status is a very crucial status for developing nations. A country with this status grants them broader access to a market for trade goods. It also helps to reduce bureaucratic hurdles many other kinds of import tariffs. It ultimately increases the demand for goods resulting in a boost to the economy and export sector. In the nutshell, this status helps in promoting free trade between two or more country trade partners.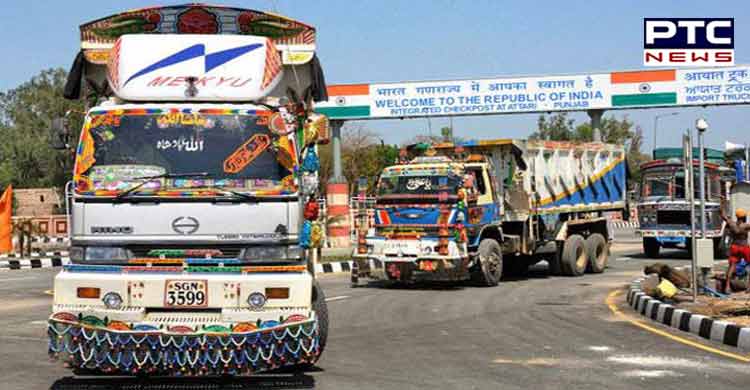 MFN Status to India and Pakistan:
India granted MFN status to Pakistan in 1996. On the other hand, Pakistan was yet to reciprocate to India. For this, Pakistan cites history of war, mistrust and conflicts between the two countries.
Also Read: US-China trade war likely to open doors to export opportunity for India
India exports and imports:
India Pakistan trade stands at USD 2.61 billion. India exports cotton, chemicals, vegetables, sugar, man-made filaments, certain fruits and tubers, mineral fuels, salts, stone, dry fruits, steel, etc.
India imports, multani mitti, sendha namak, footballs, hockey sticks, carpets and rugs, and etc.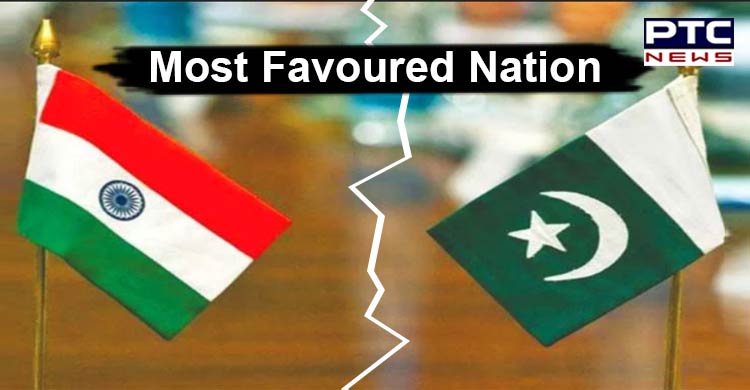 Also Read: India holds Spain to 1-1 draw in the second game
MFN status is revoked: 
With the MFN status being withdrawn, it will reduce trade advantages Pakistan. For example, if the export of cotton or chemicals from India will stop, it will increase the production cost for the Pakistani industries. It would ultimately lead to illegal trade between the two nations that takes place via third countries.
– PTC NEWS