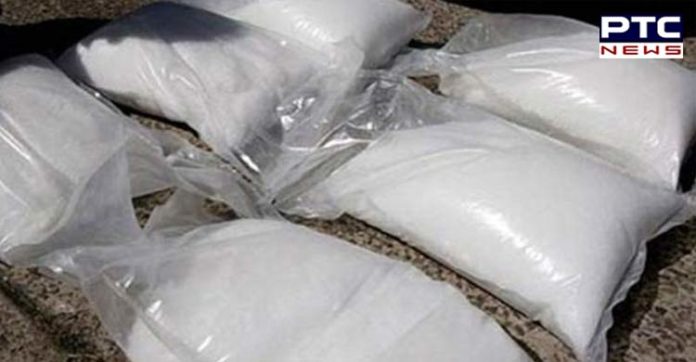 Amritsar: The Custom Officials have seized 532Kg Heroin and other 52Kg drugs worth Rs 2700 crore in an International market in Amritsar, Punjab. The Custom official while Press Conference gave the information regarding the incident. Custom Officials earlier nabbed a truck full of Salt bags out of which 15 bags were filled with the drugs. The truck was caught in Amritsar while checking, which was coming all the way from Pakistan. The person to the delivery was to be done, has been arrested by the officials.
The investigation is still underway and the Customs officials during Press Conference said that the consignment was dropped on June 26. Also, they said that if they will find a lead to Pakistan, then they will stake a strict action and the accused won't go away easily. Likewise, a goods train coming from Pakistan was checked out of which a Heroin was seized. The Heroin was installed under the pipeline of the goods train.
Also read: More than 1Kg Heroine seized from Goods Train coming from Pakistan
Custom Officials said in a Press Conference that the person whom consignment was supposed to deliver has been arrested. Also, the customs have arrested the mastermind of the whole incident from Jammu.
-PTC News