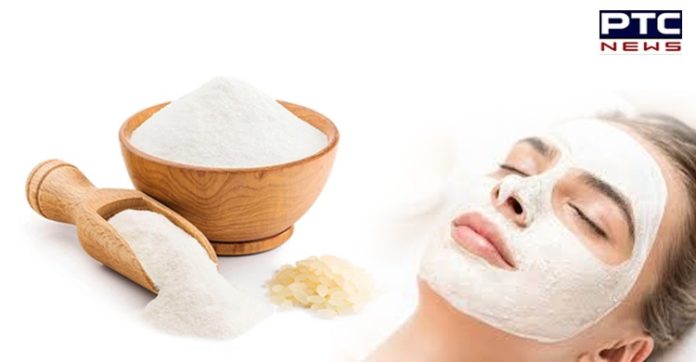 Rice powder for the face is often used for various skin concerns like whitening, getting rid of acne, blemishes, and even dark circles. Rice flour is formed by grinding down rice grains into a powdered form.

Rice is rich in minerals and high on the nutritional side. Apart from our kitchen cabinet, it can be used in our beauty routine as well.

Here's what you need to know about the benefits of using rice flour for skin- 
UV protection
Rice contains a couple of sun-protecting agents like ferulic acid and allantoin, which convert it into an organic sunscreen. Being an amazing anti-inflammatory agent, rice powder also soothes sunburns and prevents the skin from suntan.

Dark circles
Rice powder is one of the simplest ways and a natural remedy to affect those ghastly-looking eye bags. You can easily get away with the exhausted look and have a cooling effect on tired eyes.
Skin whitening/lightening
Nutritional and mineral-rich rice has been referred to as one of the best skin lightening remedies. Amino acid and vitamins present within the grain act as a clearing agent and maintain the shine of the skin.

Wrinkles, pimples, and age spots
Rice powder is equally wonderful to treat blemishes, fine lines, and pimples that result in aging. It also helps in keeping the elasticity and firmness of the skin to give a fresh and young look.

Wound healing
Another compound in rice – allantoin, has soothing and anti inflammatory properties that helps heal dry wounds.

Also Read | Fruits and Vegetables you must consume during winters
How to make a basic rice flour mask?
To make a basic rice flour mask for radiant skin, mix 2 tablespoons of rice flour with 1 teaspoon of milk & 1 pinch of turmeric for 15 minutes.
-PTC News