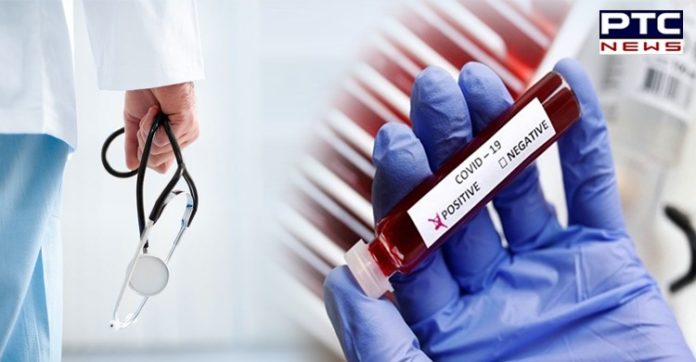 60 doctors, nurses and paramedics of Guru Gobind Singh Medical College and Hospital in Faridkot have tested Corona positive in the last two weeks and after which 300 doctors of the hospital have asked the authorities to provide them safety equipment and security.

The Registrar of the Baba Farid University of Health Sciences (BFUHS) has issued orders to replace the officiating principal of the medical college.
More than 200 COVID-19 patients are being treated at present in the hospital.


The medical superintendent of GGSMCH had resigned his office due to inadequate infrastructure and equipment to deal with rising number of patients at the hospital.
Fearing threat to their life, from attendants of COVID-19 patients, the doctors asked the Registrar of the BFUHS to post a security guard outside every COVID ward in the hospital.
Overstretched due to long working hours, the doctors said that duty hours of resident doctors should be fixed and they should be provided health cover.
The doctors also said that online consultation should be done away with as it was adversely affecting their efficiency due to messaging on mobile phones. They demanded that patients on ventilator support, including those requiring non-invasive ventilation, should be admitted to COVID ICU rather than putting them on ventilators in general wards.
"Hostel kitchen had been non-operational for the last three months and asked the authorities to resume the services." they added.
Also Read | Punjab withdraws order to hike rates of health services
The doctors also demanded that at least two Group IV employees should be posted in each ward and an ambulance driver should be available round-the-clock.
-PTC News