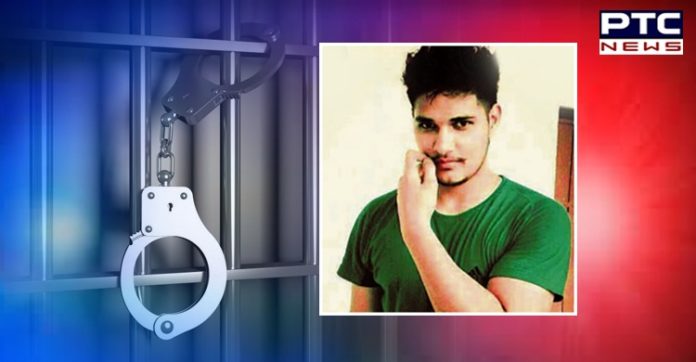 Seven members of the Lawrence Bishnoi gang have been booked by the Chandigarh Police in two cases for making extortion threats to businessmen, club and hotel owners.
Also Read | Gangster Dilpreet Singh to be probed in Gurlal Brar murder case
One of the suspects is identified as Javed Jinjha (26), an alleged close aide of Bishnoi, he was arrested and a country-made pistol was also seized from him.

According to the police, they had received a tip-off that members of the Lawrence Bishnoi gang; Rajesh Paswan of Sector 56, Rinku of Dadu Majra, Javed Jinjha residing in Sector 37, Deepak Kundu, alias Billa, a resident of Sector 26, Vikramjeet Singh Kular, a resident of Sector 71, Mohali, and Jackie, a Panchkula resident are active in the tri-city and had been demanding extortion money from businessmen, liquor contractors and hotel owners. Rajesh Paswan was an Independent candidate in one of the MC elections.
A police official informed, "We had a tip-off that gang members were intimidating the victims by having them speak with Bishnoi, who is lodged in a jail at Rajasthan, through a WhatsApp video call,"
The police said the suspects were also involved in other criminal activities in the region and possessed automatic, semi-automatic and country-made weapons, besides drugs.
Javed Jinjha was nabbed on the road separating Sector 55 and 56. A country-made pistol and a cartridge were seized from Jinjha.
A case under Sections 384 (punishment for extortion) and 386 (extortion by putting any person in fear of death or grievous hurt) of the IPC, Section 22 and 29, NDPS Act, and Sections 25, 54 and 59, Arms Act, has been against suspects at the Sector 39 police station.
Meanwhile, a case of extortion has also been registered against Rinku and another suspect, Chetan Munjal, at the Sector 36 police station for allegedly demanding Rs 20,000 from a man who operates a hotel in Kajheri. Both of them have been arrested.
Three from among the suspects; Rajesh Paswan, Rinku and Chetan Munjal were also booked in the case of firing at F Bar, a night club in Sector 26, during the birthday bash of Sahdev Salaria, an aide of MP Kirron Kher, in 2018.
One of the suspects, Javed Jinjha, was Bishnoi's junior at a school in Abohar. Jinjha was earlier arrested by the UT crime branch in 2018 while possessing a country-made pistol.
The UT police have prepared a list of 25 persons, who are alleged members of the Lawrence Bishnoi gang.
-PTC News